2015 Dodge Challenger R/T Scat Pack
Discussion Starter
•
#1
•
Took my Scat Pack down to Milan Dragway yesterday and made 3 passes.
1.) 11.92 at 115.09 mph (botched the launch)
2.) 11.67 at 115.73 mph w/ 1.62 60ft time
3.) 11.70 at 115.23 mph w/ 1.63 60ft time
DA was about 1400ft most of the day (70 degrees and sunny) with a little crosswind most of the day. I was hoping to run 11.70's given the conditions, but was really happy when I squeaked into the 11.60's! I was able to run 22psi in the drag radials since the track prep was excellent and I ran 40psi up front in my front skinnies.
My wife and kids and Dad all came along too which was cool. Had my own little pit crew there cheering me on in the stands haha!
Came within .05 of my previous best ET. This fall in colder air it should run 11.50's for sure and may even possibly hit 11.40's in the right conditions. But running 11.60's in 70 degree air is awesome, very happy with how the car is running!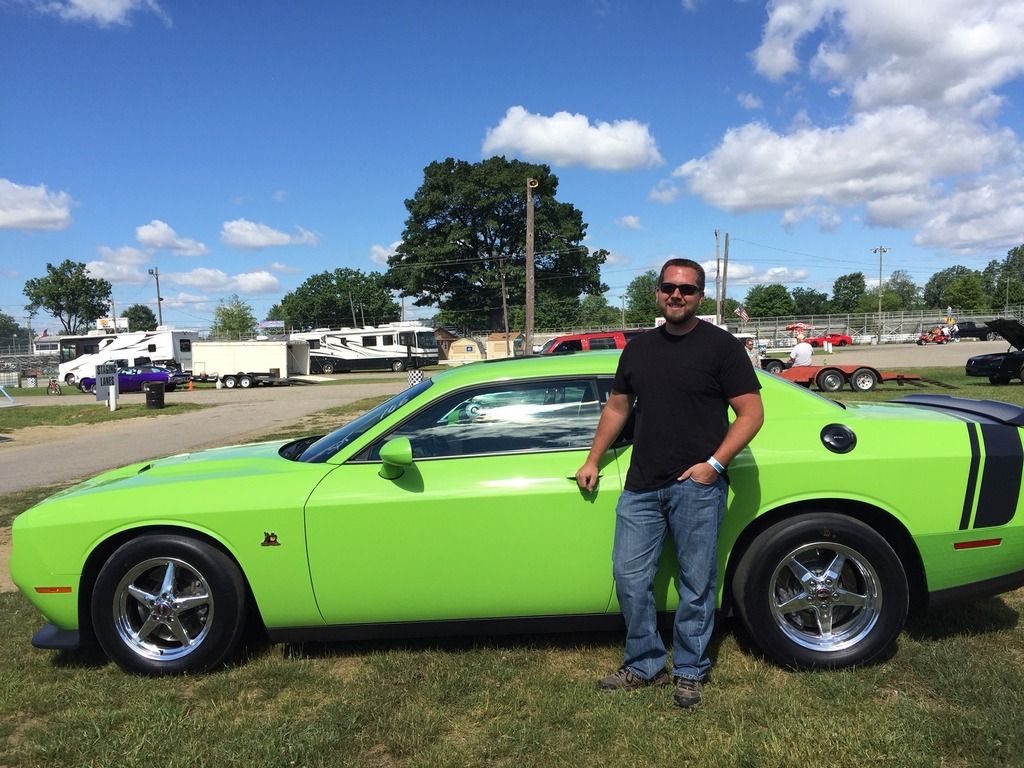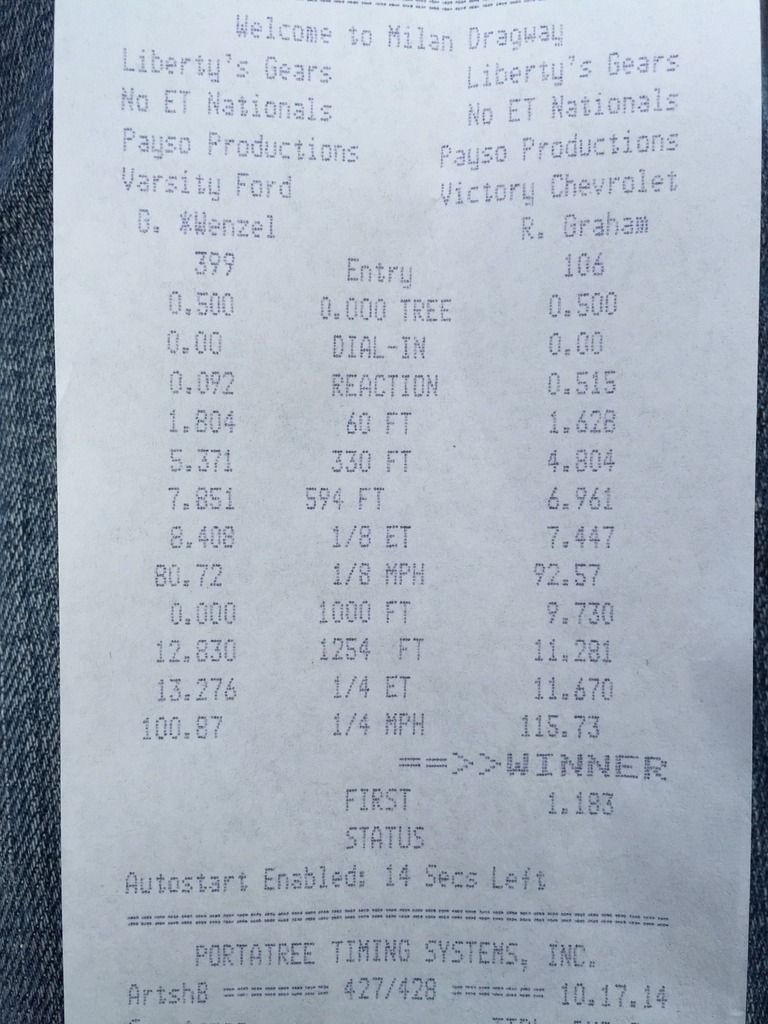 ^ 11.67 pass in car GoPro
^ 11.67 pass from the stands
^ 11.70 pass from starting line