I knew it would happen sooner or later, but after falling in love with the 2015 Challenger, I ended up ordering one.
It's time to sell the Jeep.
I was originally told that my Challenger R/T would take 3 months to build. I called my salesman the other day and found out my new baby would be at the dealership NEXT WEEK. Needless to say, I AM FREAKING OUT. I need to sell my Jeep so I have a down payment for the Challenger. If any of you know someone looking for a Jeep please show them this post.
Thanks guys.
FOR SALE
2008 Jeep Wrangler Unlimited Sahara Edition
6 Speed manual transmission
Hard
74,8XX miles
Rescue Green
Original owner
Daily driver
7 Speaker Premium Infinitey Sound Group:
6 disc DVD/MP3 receiver
8" infinity subwoofer
Aftermarket Infinity 3 way speakers installed in sound bar
Aftermarket DVD rear view mirror monitor
OEM powdercoated black 18" rims
New LT275/70R18 BFG T/A KO all terrain tires
2" Daystar spacer lift
Cold air snorkle intake
Olympic front and rear steel bumpers
New water pump
New battery
Newer driver's side exhaust manifold
Newer rear pads and rotors
OEM Rubicon shocks/struts installed at 55,000 miles
OEM steering damper installed at 55,000
Custom fit black neoprene "wetsuit" seat covers
Magnaflow muffler
Asking $19,000. Will consider trading for a 6 speed Challenger R/T.
If interested e-mail me at
[email protected]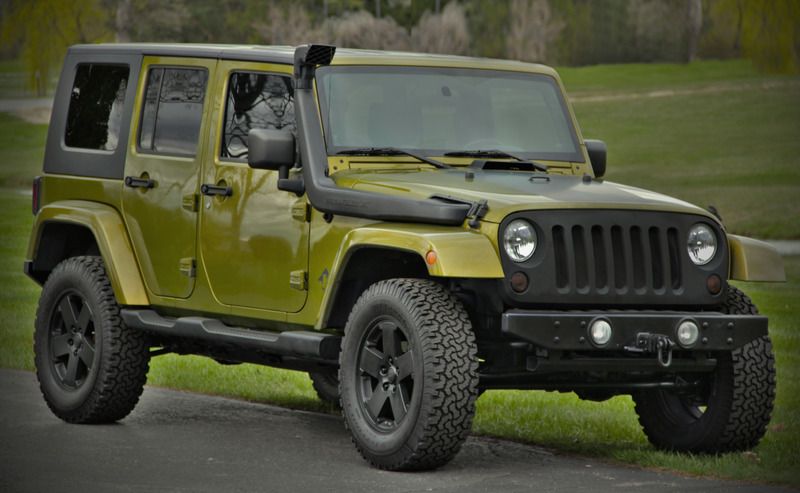 For more pics visit the following link:
2008 Sahara For Sale Pics Photos by mobotix | Photobucket
Album password is "forsale"[/QUOTE]