Rarely come to the forums any more (most of my mods were carried over from my Chargerforums days since many could be used on both vehicles) but I have a couple of items to sell to make some room:
Stock 18" Wheels and Tires. Only 7,100 miles on them when I removed from my vehicle to add my SRT replicas that I had on my Charger. Lots of tread life left on the Continental ProContacts.
Asking $700 shipped, $725 shipped west coast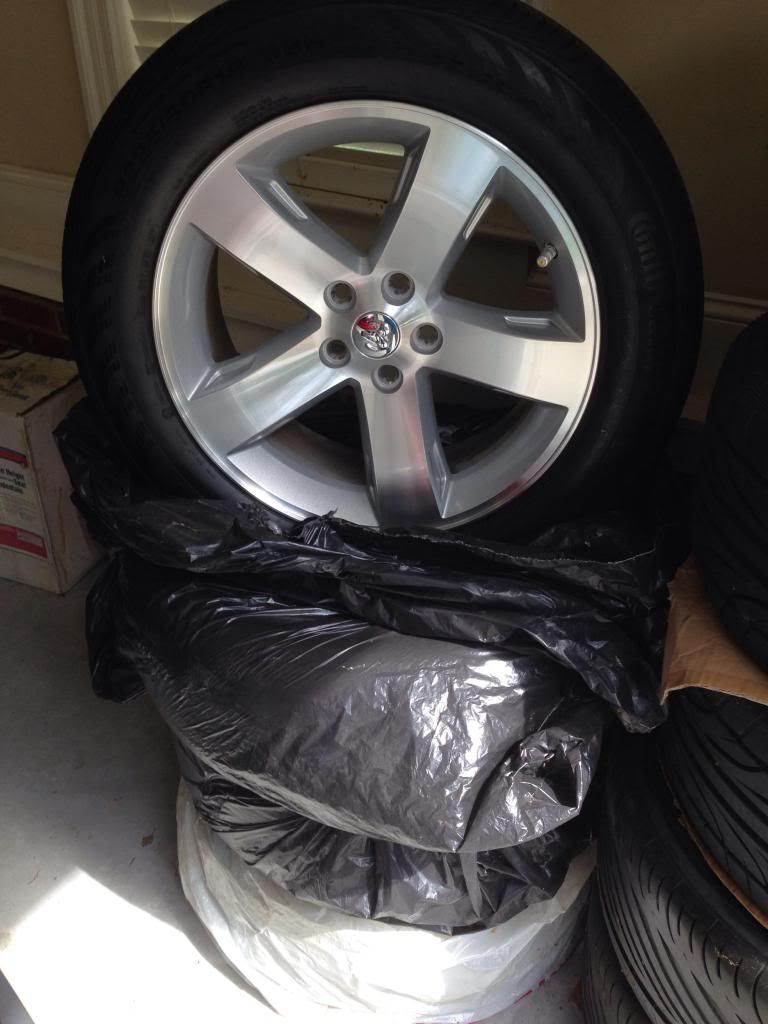 Stealth pistol grip shifter from Billet Technology. Not sure how many of these there are out there as this is a flat black color, not the shiny black one they normally do. Hate to let it go as it is one of my favorite mods and gets many compliments.
$75 shipped