fairly new here but thought i would share some mods i am doing to my 2010 Challenger. It's at the shop right now as i type. I am a graphic artist by trade so i was able to pre visualize the look before giving the go ahead. the images shown here (hopefully shown that is) are my renders. they are not 100% exacting but close enough to give me and the shop the right direction. comments welcome!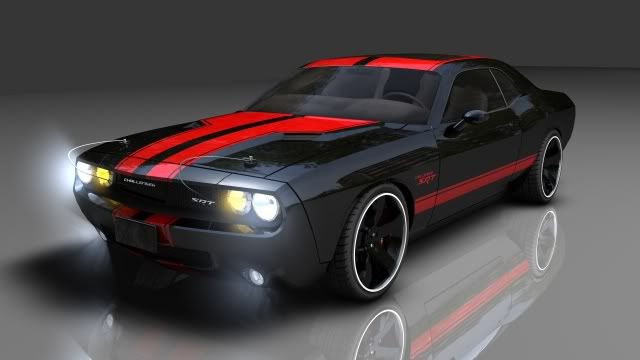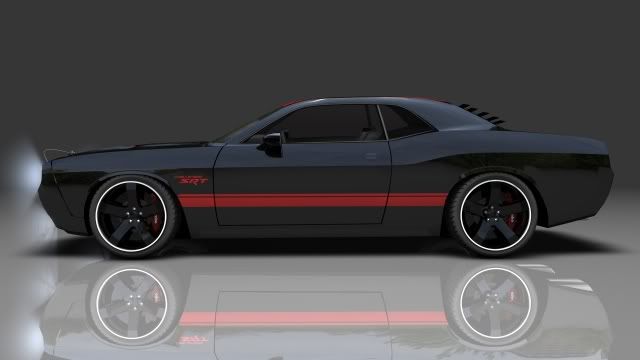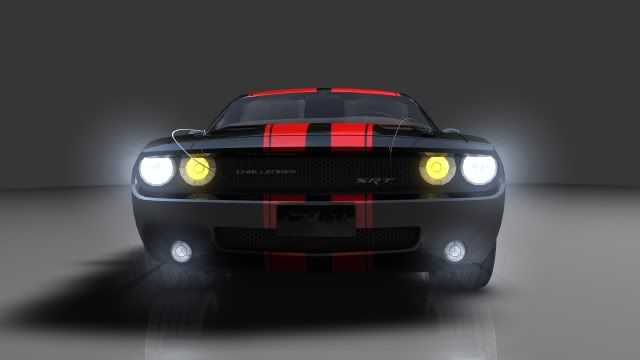 ---- UPDATE 07.18.11 -----
car is back and i have been busy spiffying it up with some more appearance add ons.
still more to do but thought I would share where it's at.
lot's of interior updates as well which i will share once they are complete.
still to do is add a billet straight line grille, hood pins and still waiting on my louvers to come in.
just put on the superbird taillight covers from speedlogix and wow they are awesome... totally changes the back end of the car!
I added a new smaller DODGE emblem to the center panel as well.