I recently came upon a 2010 Challenger SXT for a price that I couldn't resist. It needed work, so I took it under my wing to breathe new life into it. All the work was done by myself and a close friend.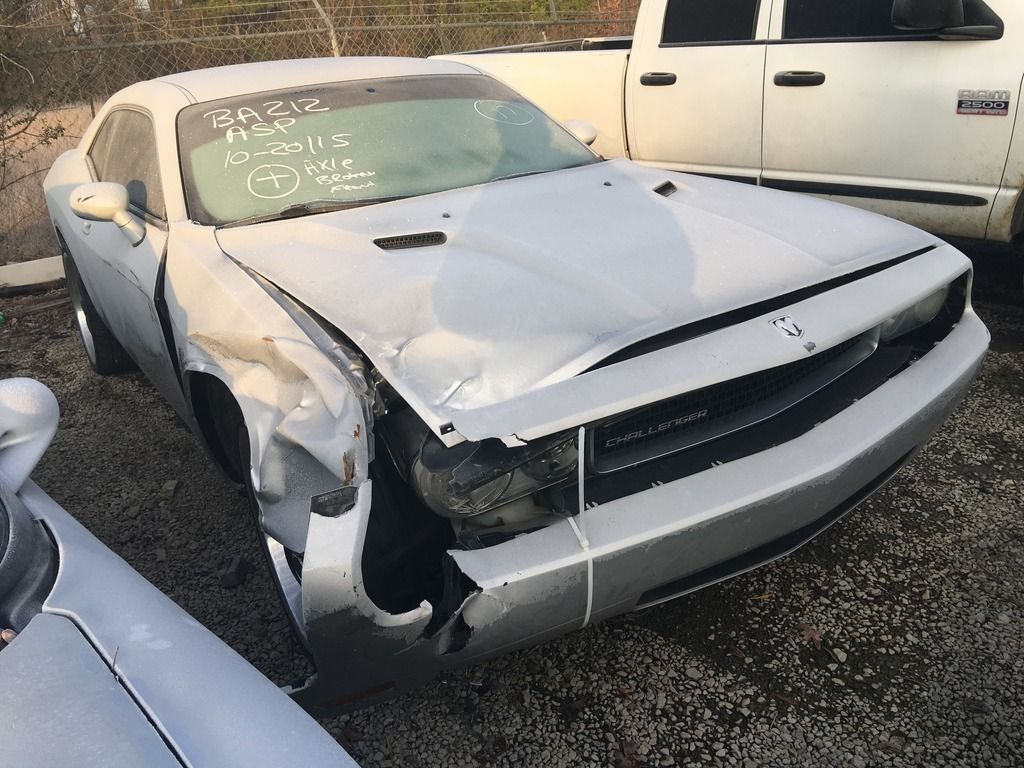 *DISCLOSURE* I realize that this is "only" a V6 and I want to disclose that in no way will I be up-badging this car, merely modifying it to my liking, to have a one-of-a-kind vehicle locally. Simple.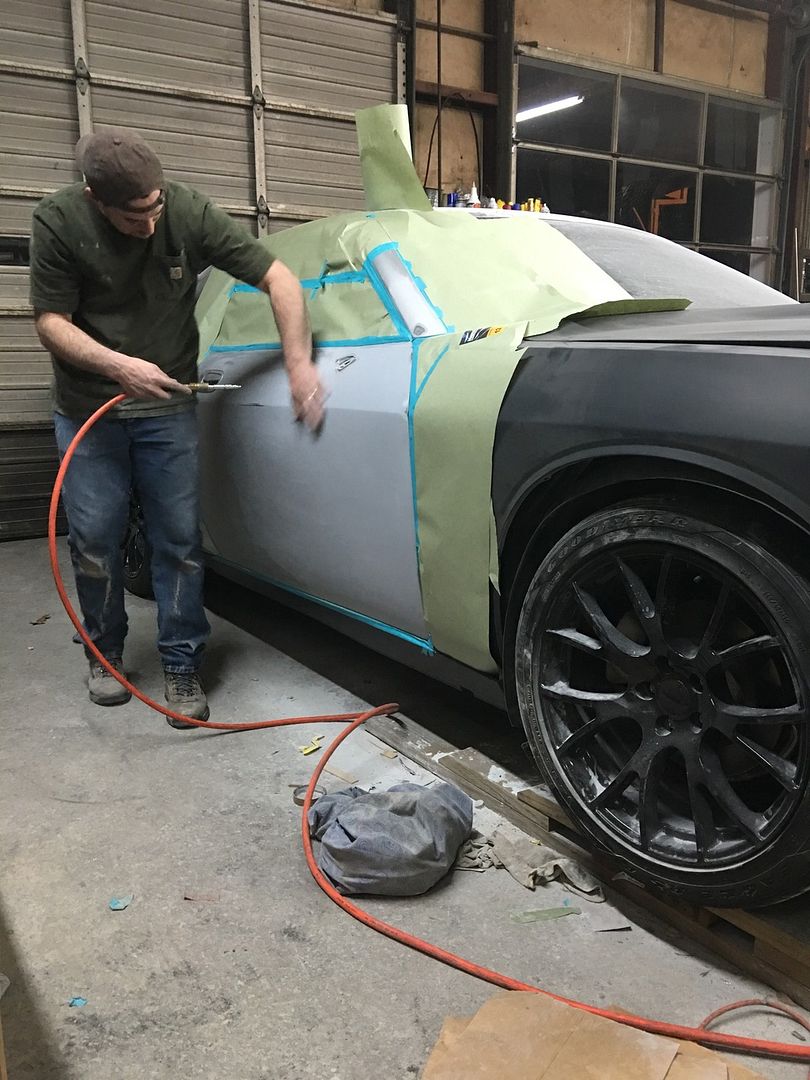 With that, I'll begin. I wanted to convert the front-end of this 2010 to the updated look of the 2015 Hellcat. This was to be a hood and fascia swap. After much back-and-forth to my local dealer, I was finally able to complete this conversion yesterday.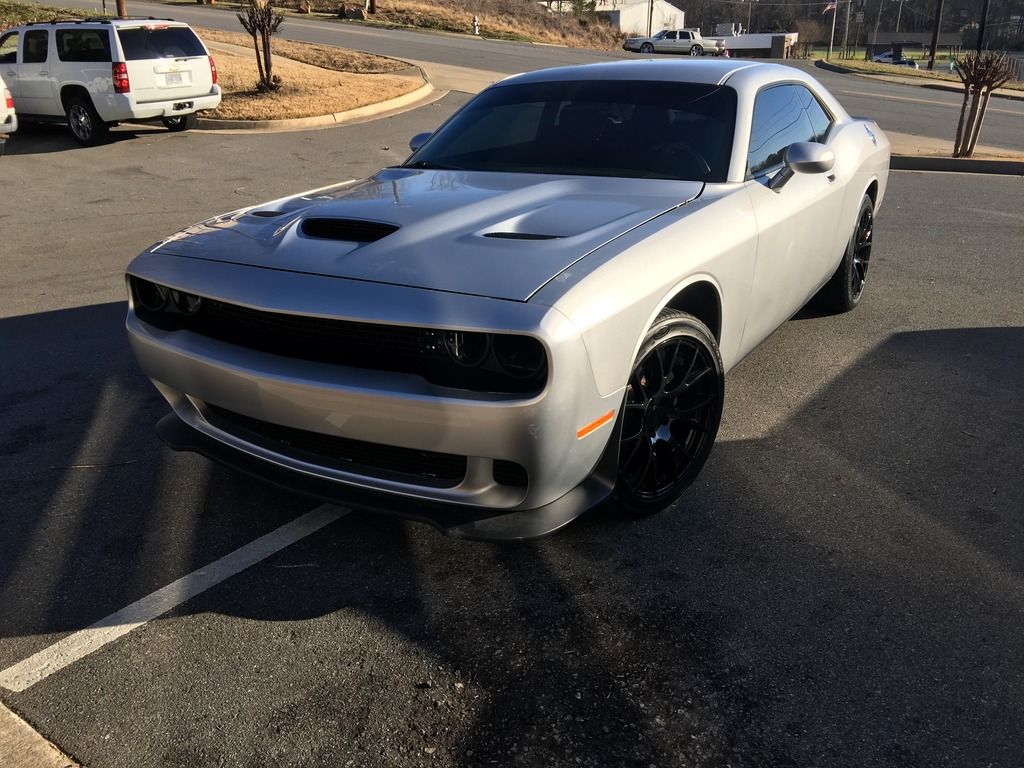 The swap is pretty straightforward. The only kink is the wiring for the headlights and side markers. Thanks to member Hellsfire for pointing me in the right direction for the wiring information for the 2015 headlights. I would also like to thank NATE @ The Retrofit Source for all of his incredible service. For pre-2015 vehicles, none of the existing headlight/parking lamp connectors are compatible with the 2015 headlights. Nate fabricated a custom harness with the correct connectors, saving me the $550+ to buy a new HDLP harness from Dodge. It was as simple as mounting the control box then hooking up power and grounds. Done.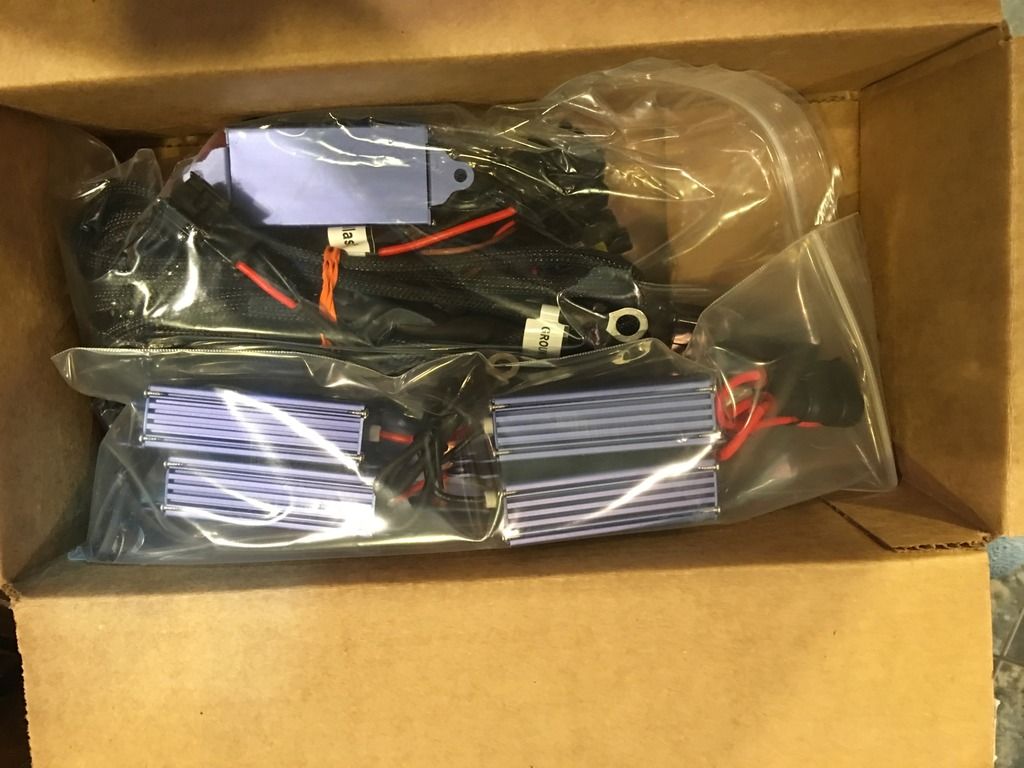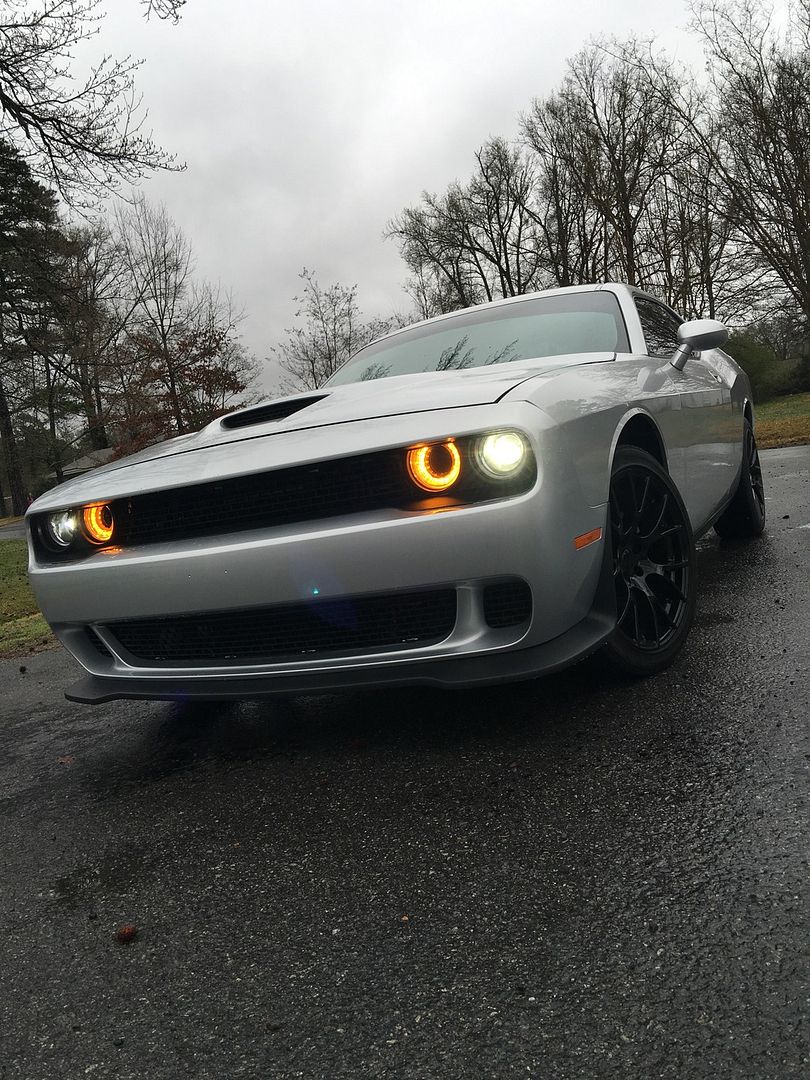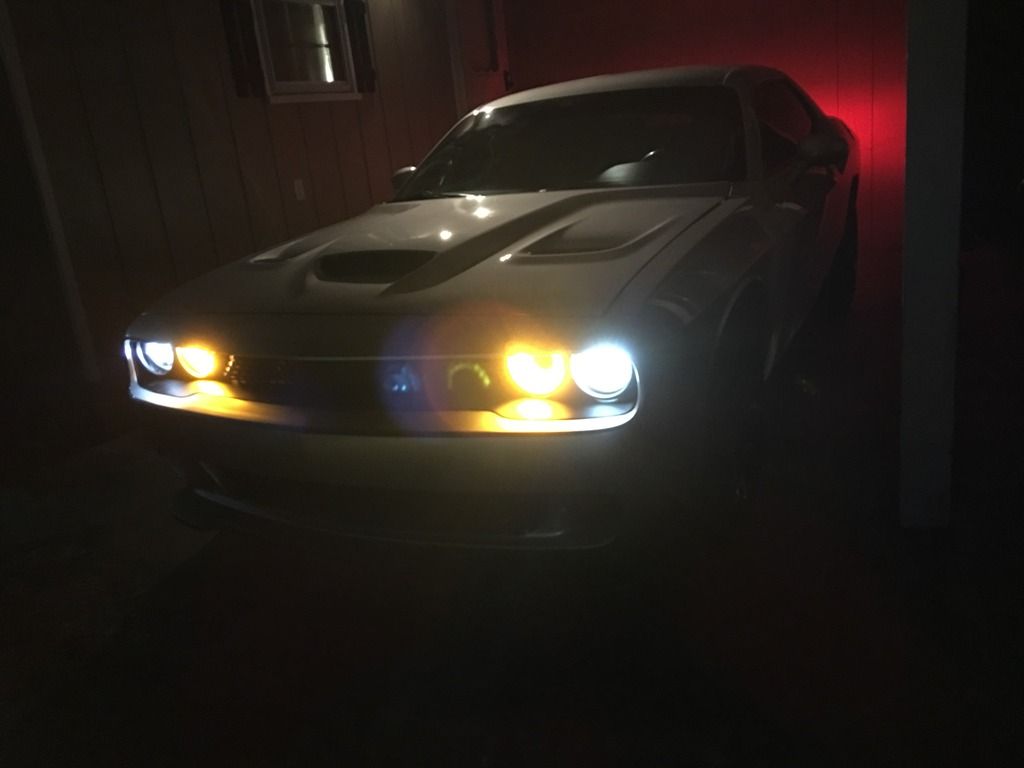 68259672AC - Hellcat Hood
---68184348AD - Hood Bezel
---68184352AB - Hood Bezel
---68184353AB - Hood Bezel
---68184698AB - Hood Silencer
---4878883AA - Hood Silencer retainers (8)
68258731AB - Front Fascia
---68222853AA - Absorber
---68260254AA - Clip Springs (4)
---68258751AB - Grill Reinforcement
---68259546AA - Fascia Bracket
---68259547AA - Fascia Bracket
---68024342AC - Fender Bracket
---68024343AC - Fender Bracket
---68258747AB - Lower Air Dam
---68195788AB - Side Marker
---68195789AB - Side Marker
---5LC47RXFAB - Upper Grill
---68259758AA - Lower Grill
---68259762AA - Fog Light Grill Cover
---68259763AA - Fog Light Grill Cover
---68259514AC - Close out Cover
---68259515AC - Close Out Cover
---4806074AI - Underbody Shield
---68184165AB - Front Belly Pan
---6500898 - Plastic Rivets (20)
68174066AD - Headlight
68233213AD - Headlight
---68259054AB - Headlight Bezel
---68259055AB - Headlight Bezel
This conversion was a lot of fun. It completely changed the look of this car. I hope some of this info will be useful to anyone else interested in doing this conversion!