Here is how to add factory heated seat to a 2009 challenger:
i am adding heated seats to my challenger SE. now this is a little more complicated than what most people are willing to do. it also requires programming to enable the heated seat module. there is a sales code
JPM
for this. i don't know if it can be added to your challenger or not? if not, you will have to see me for the programming.
all of the needed information is on post #1 through #4. this saves you from looking any further in this thread (hopefully).
PARTS LIST:
1 heated seat module #046202670AD
2 heating pads for cushions #05000021AA
2 heating pads for backrests #05000022AA
2 heated seat switches #0402970AA
1 heated seat module connector (not available new, need used harness from donor car)
1 gray 8-way connector (only need 2 wires from it) #68068651AA (or cut from same donor car)
1 radio bezel (silver or carbon fiber, i don't know yet) #68049191AA
these are what the heating pads looks like. the one on the left is for the cushion. it is a little longer and with a longer wire harness.
the backside of the pads have sticky strips on them. just peal the tape off and they just adhear to the seat foam.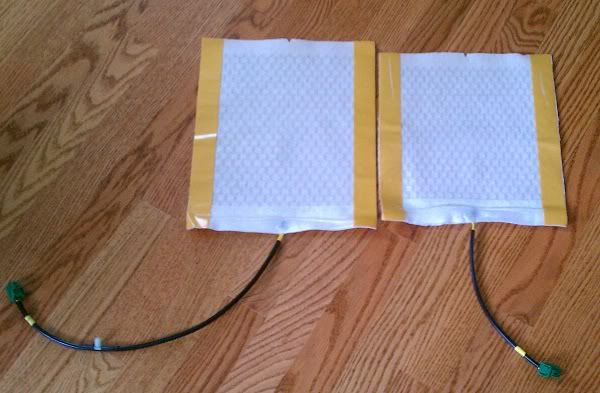 continued on next post....