Discussion Starter
•
#1
•
front pulled a little to the right since I got the car, dealership said the had to adjust the "cradle"
to get the car in spec..on the spec sheet below, does everything look ok to you alignment experts?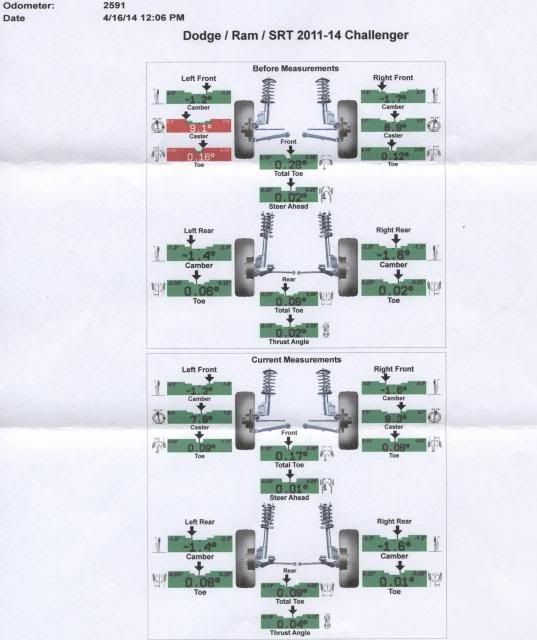 the car drives quite differently than before, no pull anymore but it does steer very different. the steering seems
to take much less effort but also it doesn't seem as stable if that makes sense. it was pretty windy on the way
home and the car seemed to be easily blown around, didn't notice that before.
there was also an update done at the same time "steering positioning sensor" in the steering column control module.
I really don't understand all of the "out of spec" numbers on the alignment.. seems like they reproduced numbers on the other side that are
not out of spec
.
anything look wrong? look perfect? opinions from the experts please..
thanks.. :thumbsup: