OK , I am a resident of NY , and we have a front plate law , which sucks but hey what can you do? I havwe been working on modifing an aftermarket plate bracket from my Corvete to fit my new black beauty and finally got some time to play around today, I was looking at the car while it was on the lift and had an idea, went to the trunk where the smart salesperson left the front plate bracket ( no holes in my bumper, thank God!). SOO I temped up this setup and stood back and then went for it. What did it cost??? NOTHING, I had the bracket and some nylon wire ties so here is what I did.
I recently redid this mod using a plastic wire type tie from HVAC system,I am now confident that the front end will come off before the plate !! , the ties are 36" long and about a half inch wide,. works like a charm and since I was having rust issues with the bolts up front, rust is not a concern. I have some extras and any local Long Island guys who would like one, can stop by and we can hook it up and tickets are no longer an issue!!
I must add that since I have done this mod and lived with the plate in this position, I LOVE it there, it is kinda retro to where we had the plates in the 70's when we had to avoid tickets then
1: depending on the length of the wire tie you have, ( I put 2 short ones together to make 1 long one)and count four fins off center, place tie thru the hole and.... go fish!!! start here...
2:fish the tie over four fins off center in the other direction, and pull it thru, It should look like this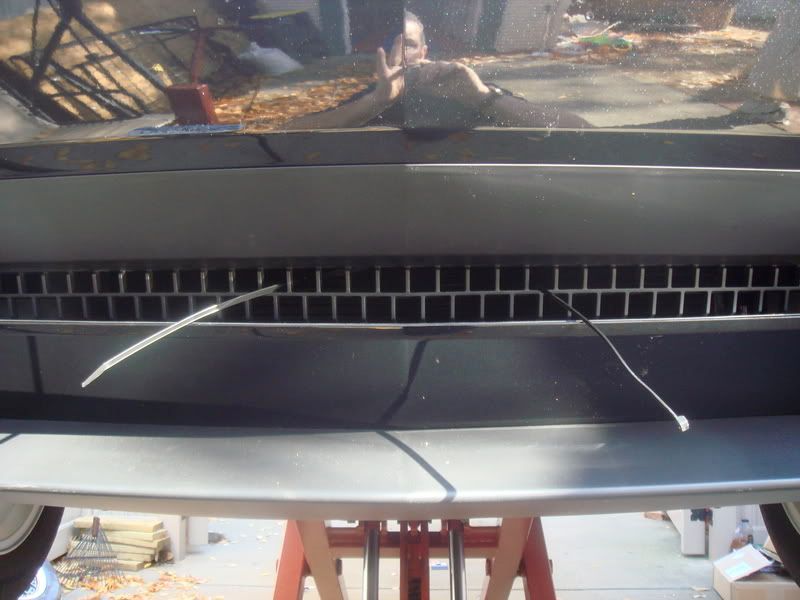 Then take the plate bracket, pull the ties thru from behind and put them together and pull tight, trim off excess, looks like this when done
Then mount the plate on the bracket, make sure the screws just thread into the nylon nut that pushes in the hole, if you go too far you will make ugly marks behind bracket, finished product looks like this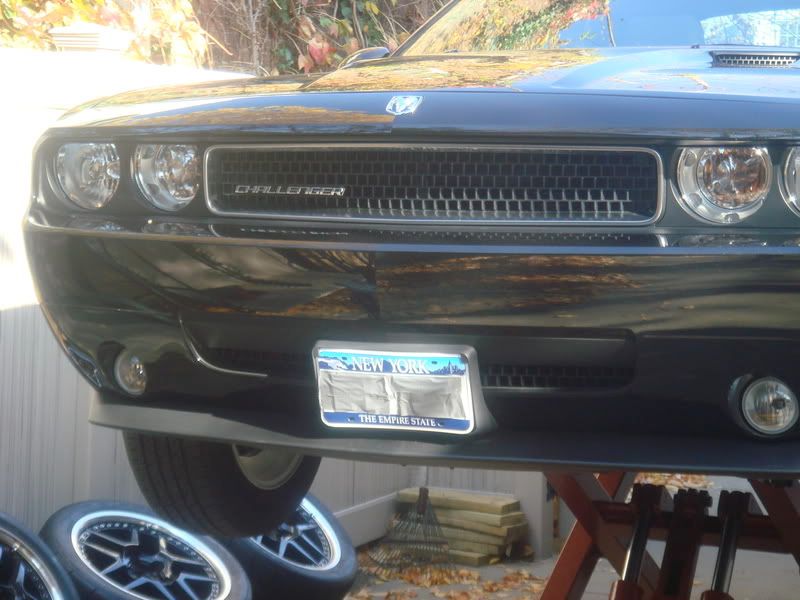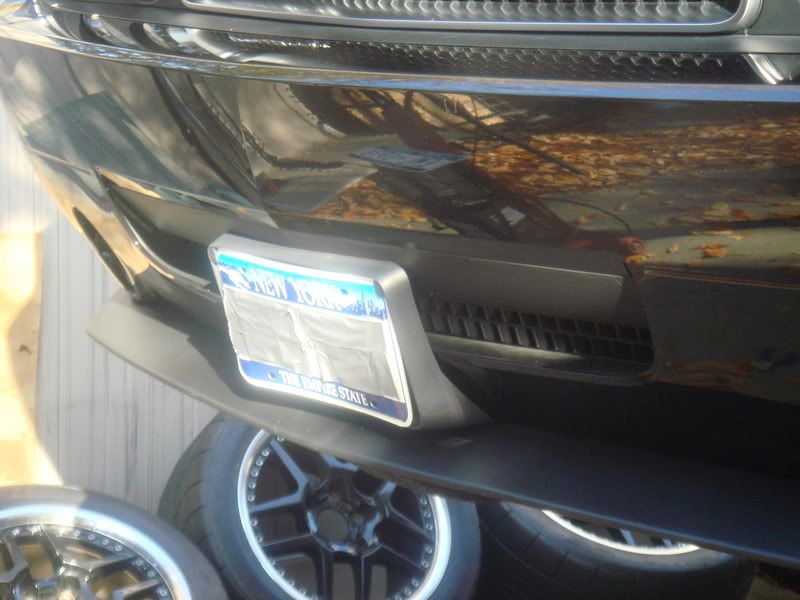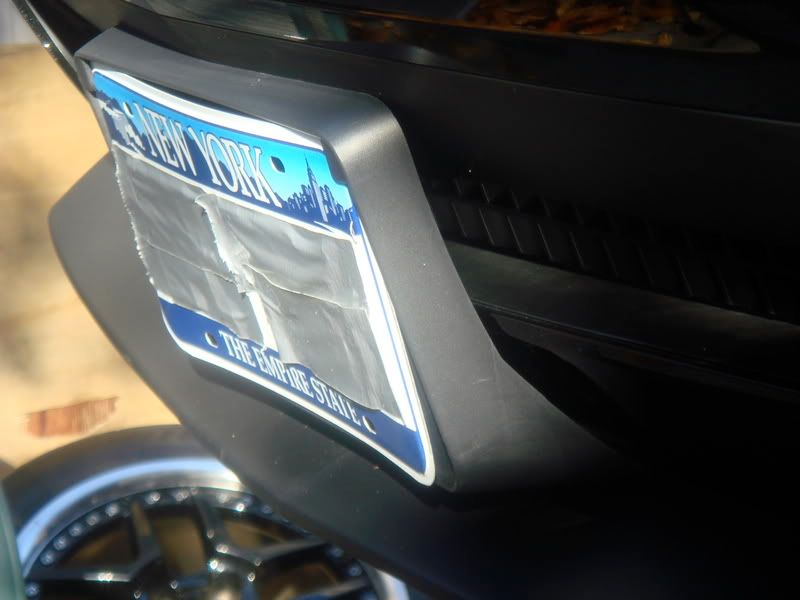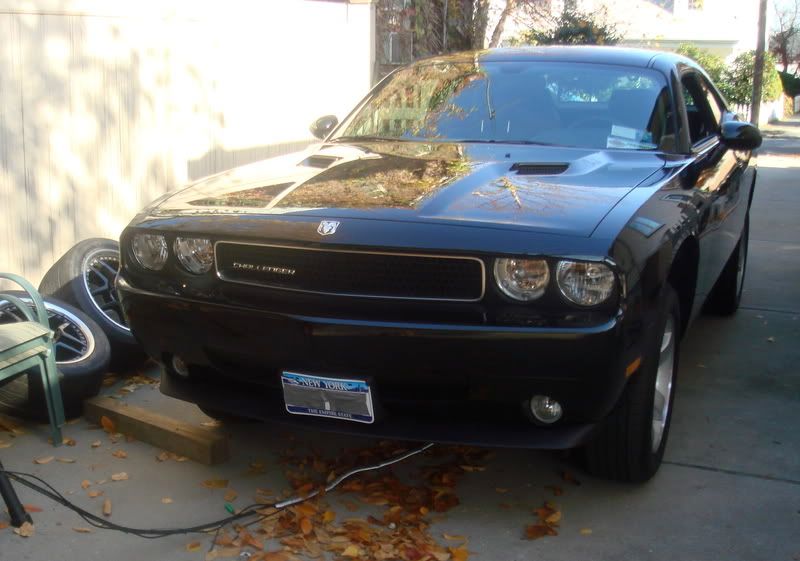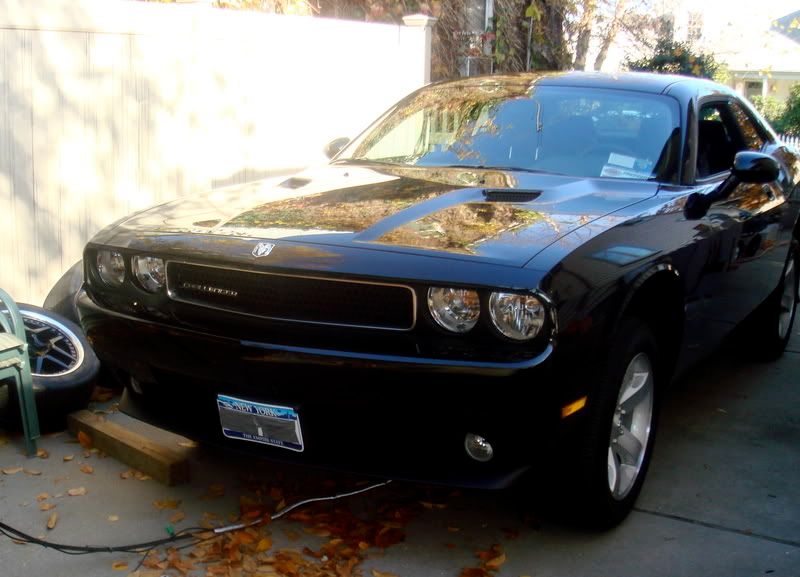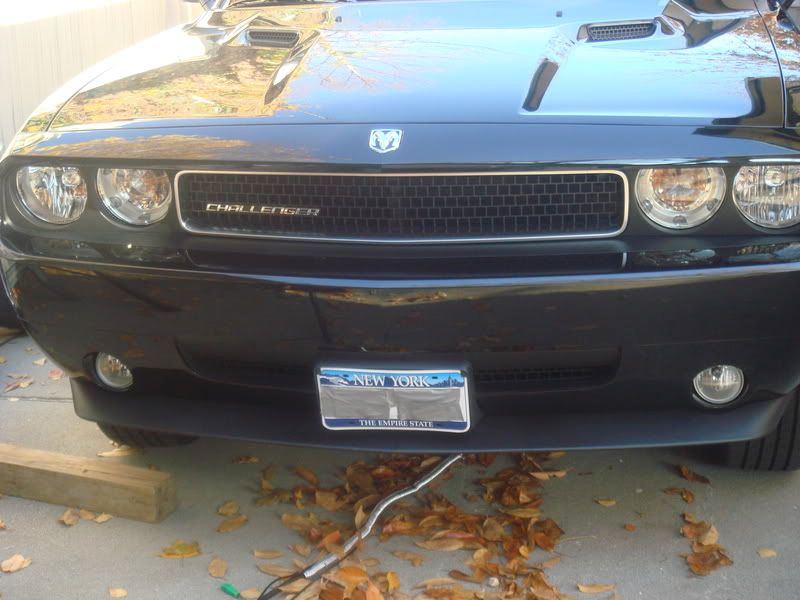 so what do you think??? You can take it off and on as much as you want and no $80 bracket to buy:woot:
If you look close you see the bracket is not touching except top and bottm so it will not scuff any areas where it would bum you out:SM127:
ATTN, fellow forum member jjheldt, has improved on this idea and used toggle bolts, which is a nice solid metal way to go