A new IE 392 showed up at my local dealership last week so I dropped by today to have a look at it (bastards wouldn't let me drive it)...
While I was sitting inside I noticed something wasn't quite right: The trim on the door (that is supposed to be white leather) was SCREWED UP from the factory!
On ONE door, it was white leather and on the other, it was the "regular SRT" dark slate colour suede!!!! I thought that was HILARIOUS!
At first I was thinking "maybe they got confused and put the wrong interior on the door" but I noticed the door also had blue stitching which I assume means it is supposed to be an IE edition!
THE WORST PART was the sales-guy who didn't believe me that the car was screwed up... he was trying to explain to me that it must be like that on purpose "because the driver would be more likely to get the white trim dirty from putting his arm there, so they put suede on one side versus the other which would have people sitting there less often"
BAHAHAHAHAHAHAHAHHAHHAA
!!! I was like "are you 'effin kidding me right now??? I'm TELLING you this is not the way it is supposed to come from the factory"
How could Dodge miss this in quality control and let it go down the road!??? :scratchhead: :notallthere:
I think the number on the car was 308 of 392 (can't be sure though)
PICS: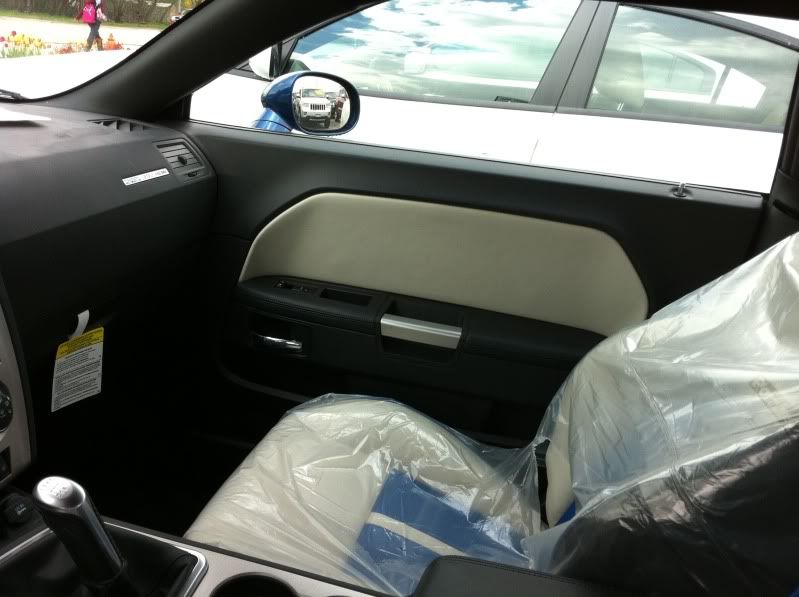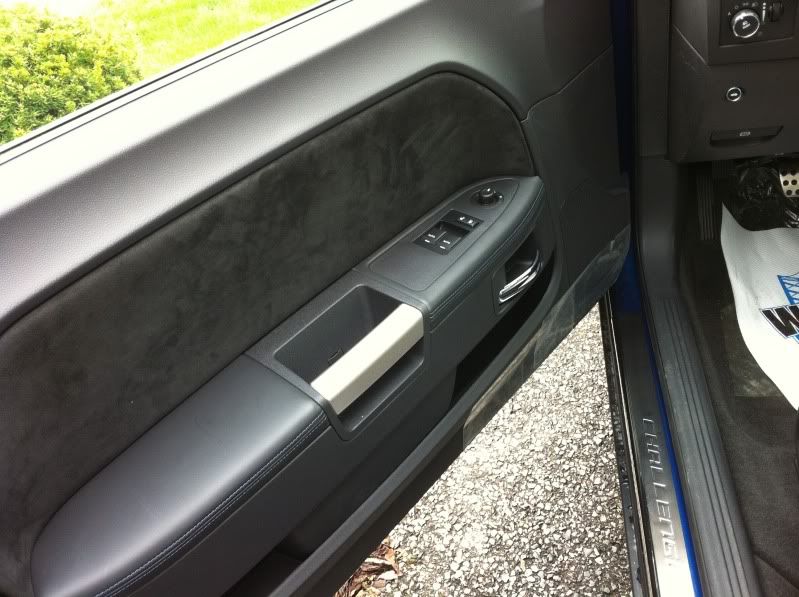 :bigthumb: