Discussion Starter
•
#1
•
I figured since there's nothing on the market for improved exhaust flow from heads
to catback I would build my own.
As you can see with pics below there was room for improvement. This will take me awhile
to complete and I will update when I can with each step of the process.
I will keep the factory exhaust from heads to Solo catback just in case this mod
doesn't pan out and I will be able to reinstall.
Stock manifolds purchased on ebay to cut up and do what I want with.
This photo shows the long side goes back in the wrong direction don't help flow
any.
Lip at the entry of the manifold didn't care for this doesn't help flow.
This is what I think it should be.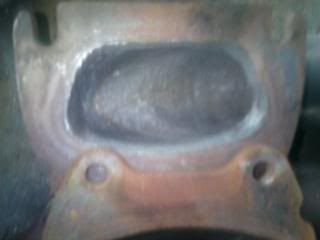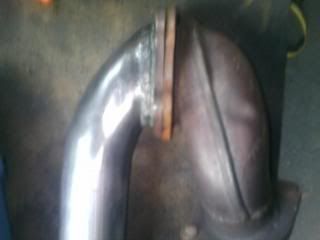 The factory uses 2.5" exhaust pipe down to the cat back exhaust, I beleive this is the same
pipe they use for the bigger 6.1 engines, because my pipes from the manifold to catback
exhaust look just like the 6.1 engines.
Anyways I feel this is all to big for the 3.6 engine, I started with 2.5" pipe at
the head so I could get my radius and spread to fit the head flange. I will run
2.5" for about 10" and treat this as a collector and reduce my exhaust down
to 2.25" rest of the way, helpfully I can pick up some low end torque and not hurt nothing up high.
I'm also building this without cats, this is covered first O2 sensor will be installed as normal
and second O2 will be installed into dead air space so it doesn't pick up any O2 signals,
computer won't know any difference and will operate just fine, been doing this way for years
on many other cars.
This will take me some time to complete I work on it at 1 or 2 hours here and there.
After I'm done I will take it to the track and see what happens, I feel there is
something to gain here.