I know this is a challenger forum but the rear will also fit
Here are some picture of the 9" install on Papa Kooks car. I have been getting allot of inquiries about the kit and the work needed to install it so i have decided to just post it up and let you take a look. the only fabrication work needed was a small amount on the back edge of the cradle. we supply a template that shows where to cut the sub frame and all you do after is slip in the back mount and weld it, its not real complicated but i would suggest some one with fabricating skills to do the job. if you have any questions please fell free to PM me and i will answer any that you may have.
All fabrication work was done at Bagshaw fabrication of Mooresville (there doing a cage in Georges car now) we are setting up appointments for the install there if anyone is interested please PM me.(kit can be purchased and sent to shop of there choice also)
Andy from Performance Werks has been working closely with us on this kit and has provided us with this gear info. The cars computer will work with these gears 2.83, 3.06, 3.23, 3.55, 3.73, 3.92, and 4.10.
George Kooks' car is using the 3:73 gears, and I have to say after driving it for about an hour, its not only smooth and strong but its nice to know that now these heavy weight rockets have a bullet proof alternative
Here is what George "Papa" had to say
Frank,
The car is at the wheel shop to have the studs changed to longer ones, as soon as a get the car back I will take pitchers for you. Frank as far as the car runs I had it up to 110 m/p/h and it road as smooth as a baby's ass. Frank this set up is what the Big MoPars needed and looks hot. I will see you at PRI.
Thanks,
Papa Kook
the kit will come with....
1. Complete housing and brackets to install along with hardware
2. Rear mount with templete so the fabrication work is a clean and easy operation
3. 31 spline stubs made from 300m rated at 1400Hp
4. Our signature 1400hp axles with the billet outers and hubs for the 06-08 cars. the 09+ cars will use factory hubs
5. Chromoly 2 piece shaft that has been balanced in our new high spee balancer (see link for more info on this)
http://www.driveshaftshop.com/driveshafts-101
6. We have not included the center section, with all the avalible gears and differentials that can be used we felt
that you may want to pick excatly what you want on this end. The kit is designed for a steel front pinion support, do not
use a aluminum pinion support as it will not let the front mount center properly.
the main kit
Rear weld in plate, this was powder coated for the show but the one you receive will be natral matal so it can be welded in
front mount
billet outer, the abs rings will need to be moved over
the cage to the left is our 4340Aq Rem polished cage used in all our 1400hp axles

some side angle views
Rear mount after install, looks factory and it will be the last rear this heavy weight will ever need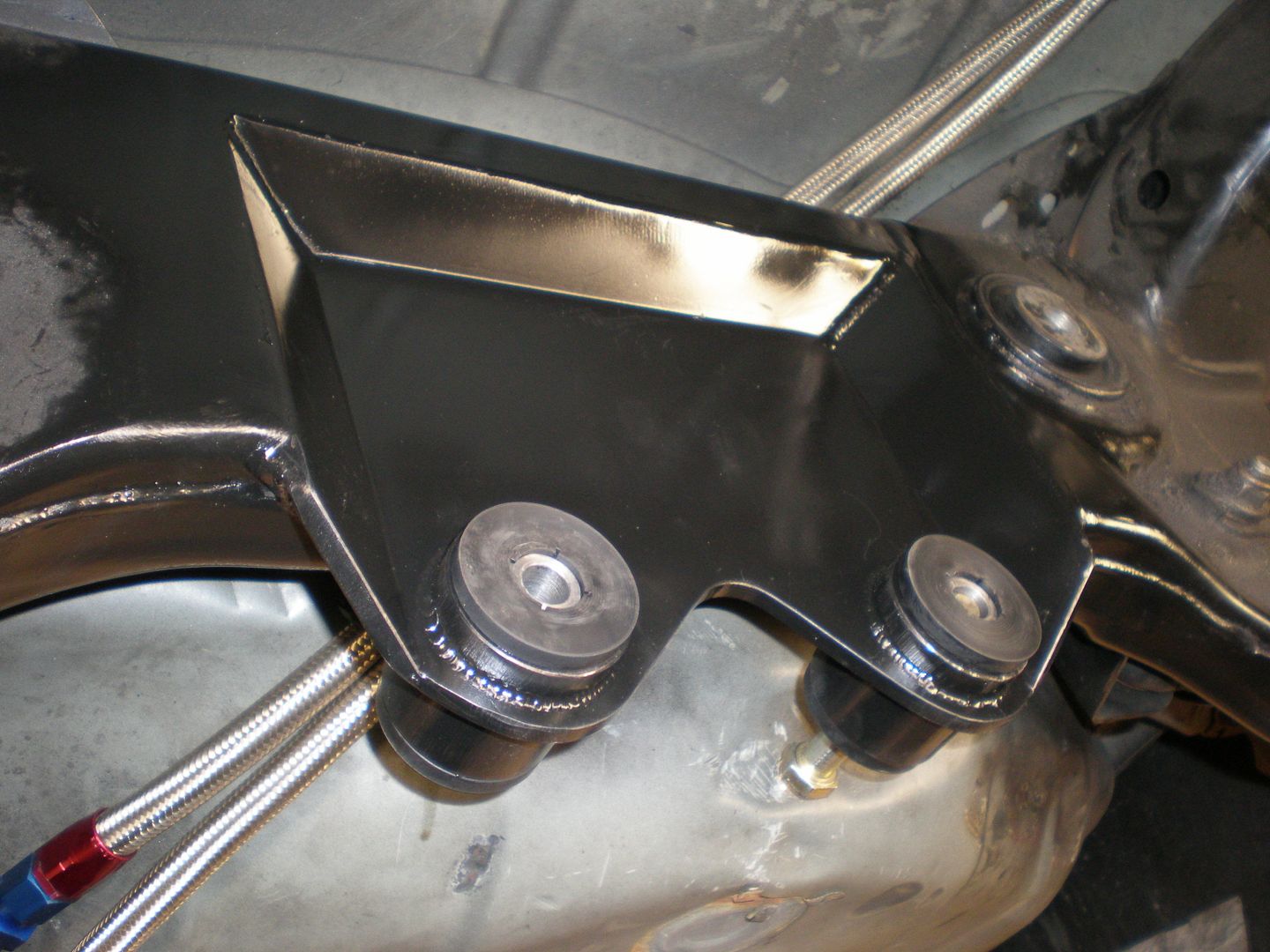 some early mock up photos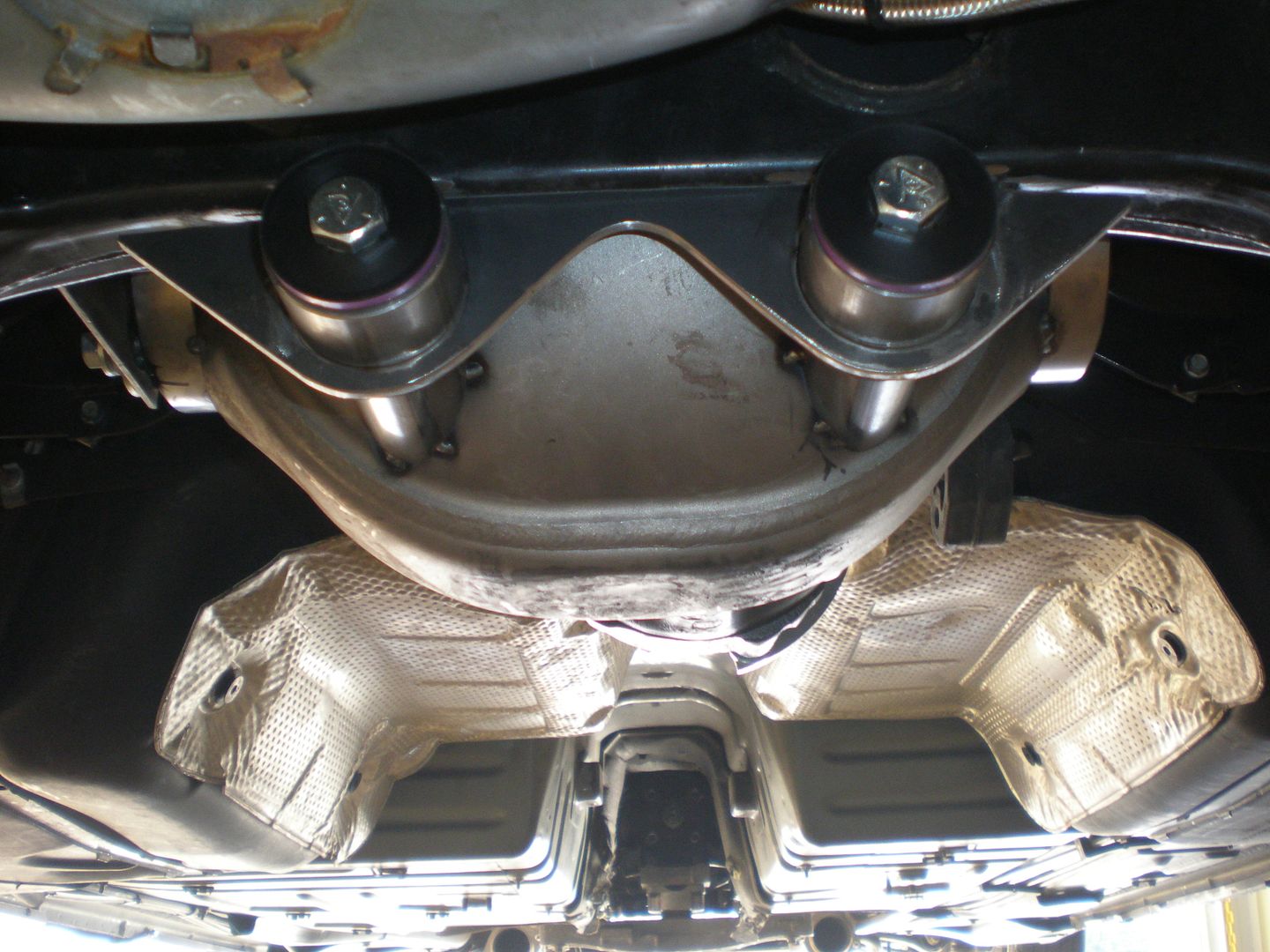 fabrication done at Bagshaw fabrication morresville NC