Mopar "retro 500" Wheels w/or without General Altimax 225/60R18 Tires
These are the same wheels that are on the rallye package cars. Wheels in very good shape all four have very minor corrosion around center cap. One wheel has tiny chip in black pocket. Otherwise normal wear and tear from being on a car. Tires are in vgc. All tires have similar tread wear as shown in picture.
I WOULD PREFER LOCAL PICK UP ON THESE(willing to meet somewhere as well).
But I am willing to ship. I have the boxes the wheels originally came in so I am willing to break them down and ship wheels and tires separate.
NO TPMS
as these were on my charger which did not have tpms. Asking $600(plus actual shipping if shipped) for wheels and tires or $500 for just the wheels(plus actual shipping if shipped). Price is negotiable(within reason).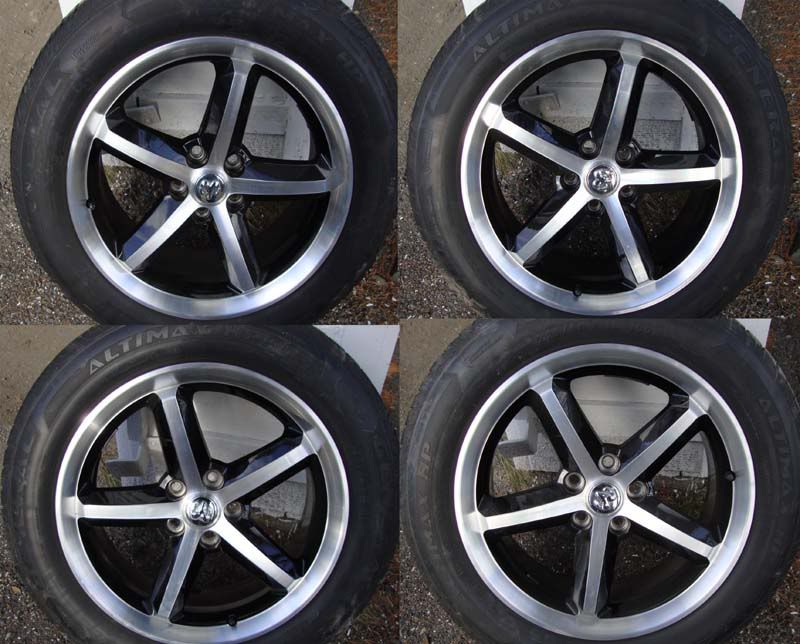 Corrosion:
On the car: