Discussion Starter
•
#1
•
After all these YEARS of coming on these forums and watching EEEEVERYONE ELSE have fun with their Challenger's I have FINALLY joined the club!
Had about 5 different deals on the table with various Chrysler dealerships for leftover 2010's.
It ended up being a fight between 2 TorRed's, 1 Hemi Orange and a Detonator Yellow.
The Hemi Orange had the best deal, highest trade-in value for my car and best discount on the SRT-8.
I realize it may not have been the GREATEST financial decision to buy a gas guzzling muscle car with gas prices the way they are, but with the current trend of tree hugging hippies I think it's only a matter of time before these cars are a thing of the past...
...at least now I can look back and tell my future kids how I HAD one of THE best muscle cars of the time!
You guys should have seen my dads FACE when I let him take it for a ride! HE had a 1970 Challenger R/T 440 six-pack and it was like a kid on Christmas morning!
His words were "This car has EVERYTHING that MY Challenger was MISSING! ...AND THEN SOME!"
Anyway, here are some pics of the trade: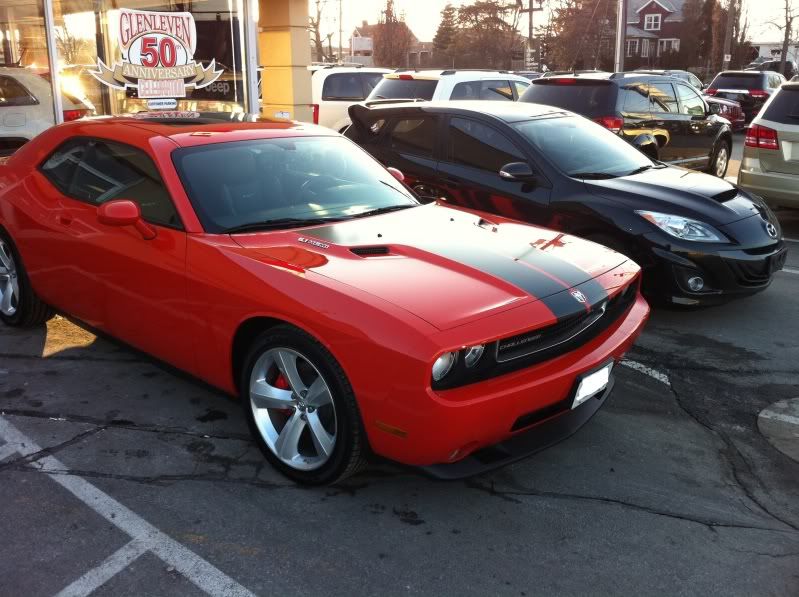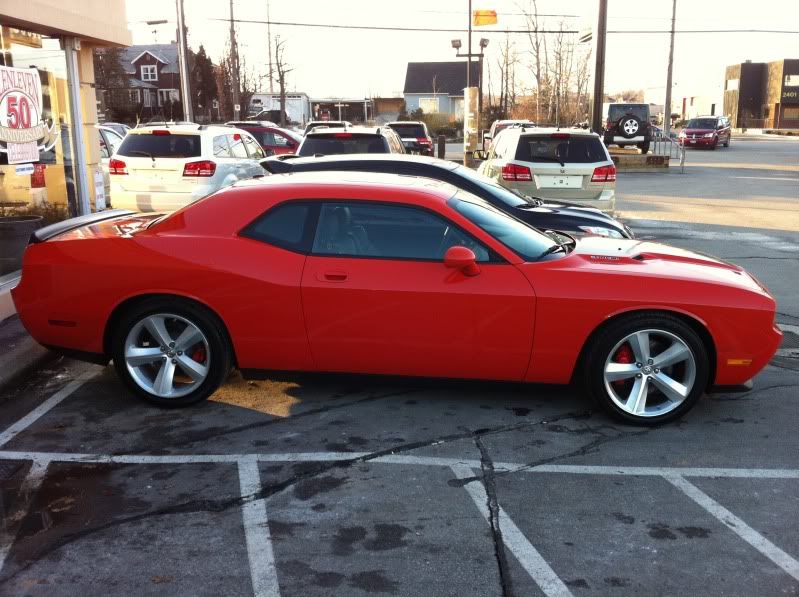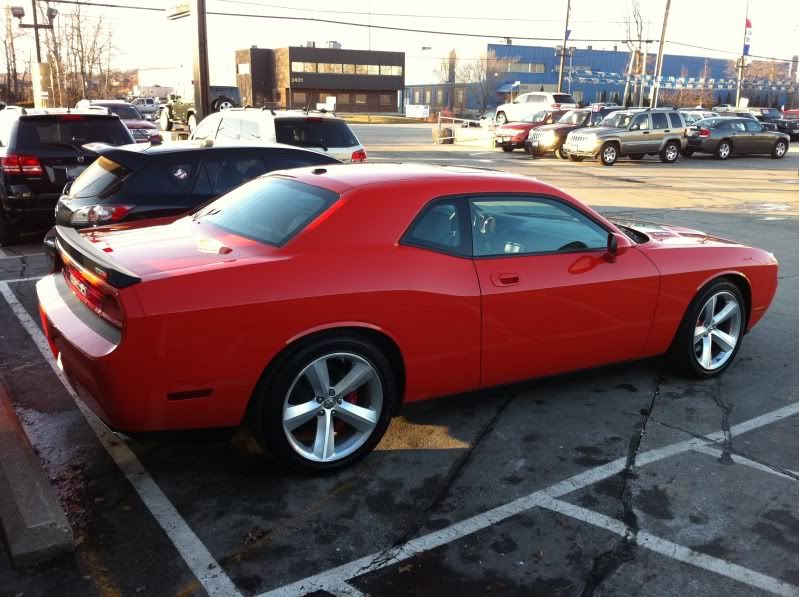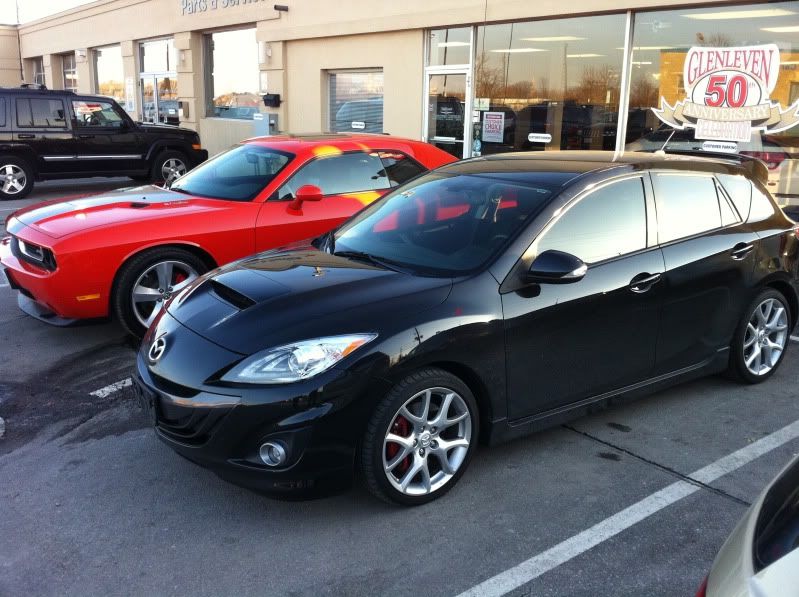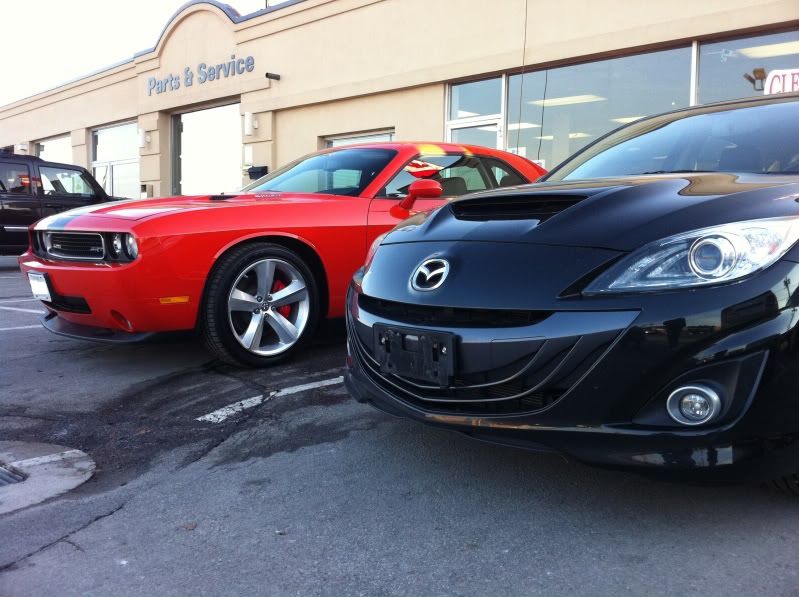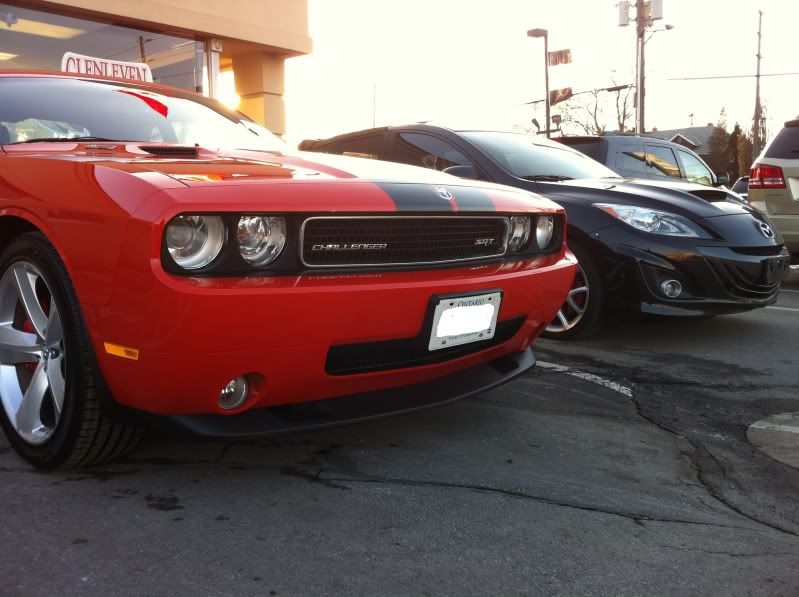 TIGHT FIT but I got both cars in there! (it's actually not AS bad as the picture seems to indicate)