Greenlight Sets in one color
I am a die cast collector as well as a challenger enthusiast so when I see a die cast model of my car I usually end up getting several. I have this dumb idea floating around in my head. I want to order 6 of the challenger sets from dodge life and separate the colors. I want a box set of six b5 challys as I have a b5. That would leave me with 5 sets that I don't really want. So I guess what I am getting at is would anyone out there be interested in the same thing? If i ordered 6 sets and broke them down into the colors so there would be a DY, PCP, HO, FF, and torred set of 6. I would sell each set for the original 30 bucks i payed for them plus the actual cost to ship it to you. I'm not out to make money I just want an all blue 6 car set.
Updated:
I ordered the sets. So if anyone wants them let me know.



My set in B5

(NOT FOR SALE)




TorRed
Pending(hoytme)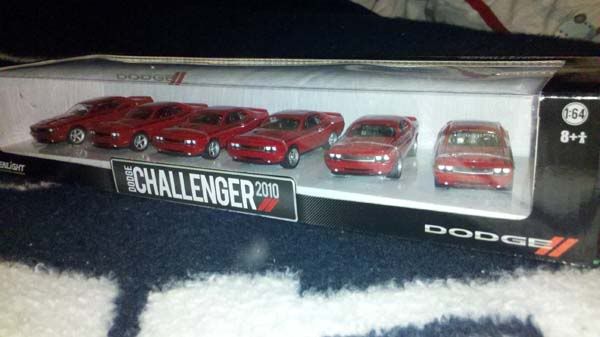 Hemi Orange

Pending (unregistered)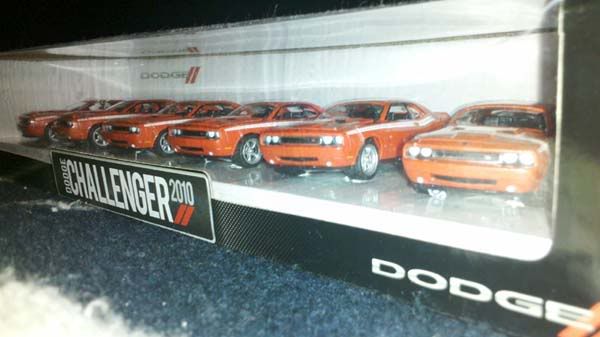 Detonator Yellow
Pending (unregistered)


Furious Fuschia
Pending (unregistered)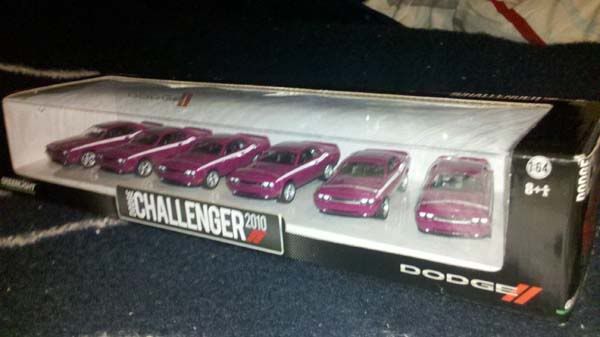 Plum Crazy
: Pending (Jon w)