Discussion Starter
•
#1
•
The little guy ran out in front of me and hit the corner of my splitter/bumper.
I have only had the car for two weeks and I'm already repairing it. I am not happy but it could have been worse I suppose.
Here are a couple pics of the damage:
Splitter separated from the bumper and fog light set back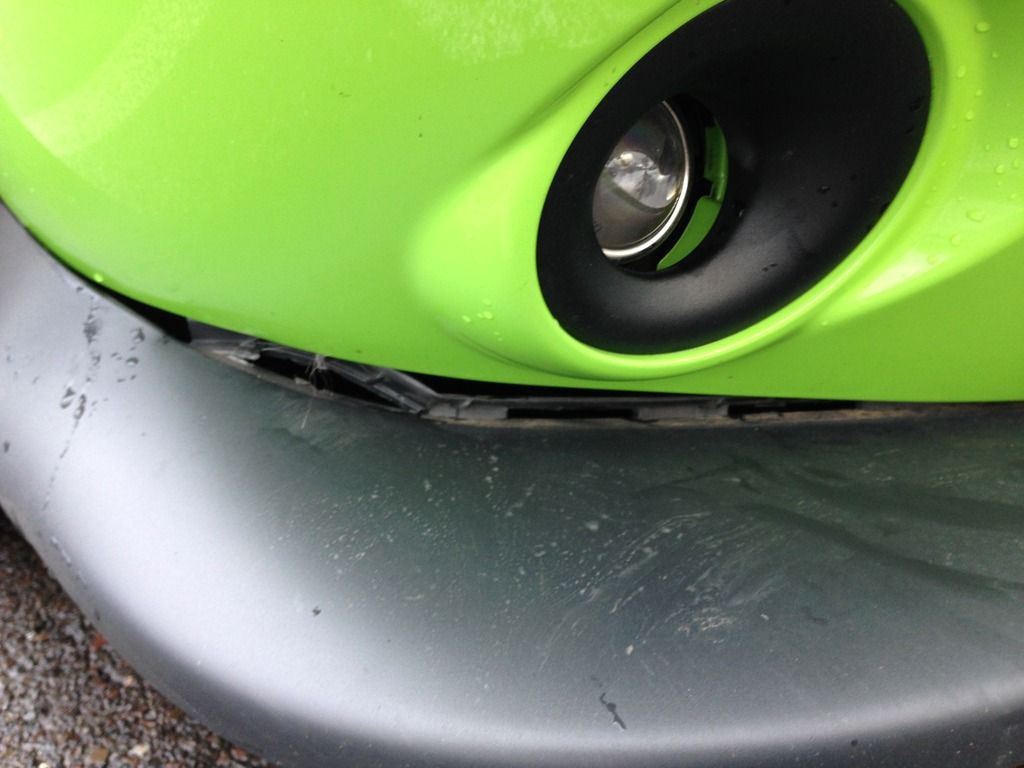 This one is of the outer part of the grill
To me this looks like the grill has an outer portion that is separate from the inner.
Could someone be able to tell me if the lower grill is a 2-piecer? Also is anybody selling either portion? I checked my dealers parts department and they don't even have the lower grill as an item to buy. Any help or advise is much appreciated.