Q: How do you break in an Arrington 426 HEMI?​
A: Ask Arrington's President Eric Hruza. He has the first production 426 HEMI
in his Arrington Edition 300C SRT/8 and is still breaking it in 110K+ miles later!
​
If you know Eric personally, you will figure out quickly that he loves the gas pedal and that explains why he does what he does. After 110,000 daily driven miles, with many drag races, road races, and road rage moments under its timing chain, the Arrington 426 has out lived two transmissions and is still slapping rubber on the pavement. The power under the hood of Eric's Arrington Edition SRT/8 300C was the first 426 production engine and includes the same high end components we sell today. There are a few differences in his HEMI engine though, like the upgrade to ARP main studs that we now include for free with our short blocks. Our production line of engines also features lower prices and lower core charges that bring our everyday out the door price for a better quality motor lower than our closest competitor. (Sorry Eric, but this price lower than you paid.) This Arrington built 426 HEMI is a testament to the durability, drivability, longevity.
​
How do we know our 426 HEMI lives longer?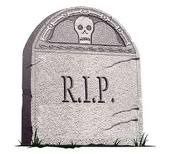 Every 50,000 miles, Eric's Standard 426 has been torn down and inspected. At each inspection, it performs better in leak down testing which proves if well-maintained that our engine will not only outperform but also outlive our competitors stroker motors.
​
Why buy an Arrington Engine?​
Arrington is proud to have built over 500 HEMI engines and counting. That number does not include our NASCAR Engine Program or our Professional Dodge R&D Engine Programs. All of our engines are sold, made, and precisely tested under the same roof at our facility in Martinsville, VA (aka NASCAR country). Not only are these engines assembled by the best engine builders in the country which have over 25 years of experience in NASCAR, they are most competitively priced HEMI engines available. ​
In our 105,000 square feet complex; over 35,000 square feet are devoted solely to our manufacturing and engine building process. Engineers at Dodge and Mopar were so impressed with our facility, we have been rewarded the contract for the (right) arm of Dodge Motorsports Research and Development.
​