I've had many request for an installation thread for this mod, so here you go! this is one awesome grille that really gives it an old school Cuda look Removing the fascia is the first step is pretty easy, but that needs to be covered in another thread.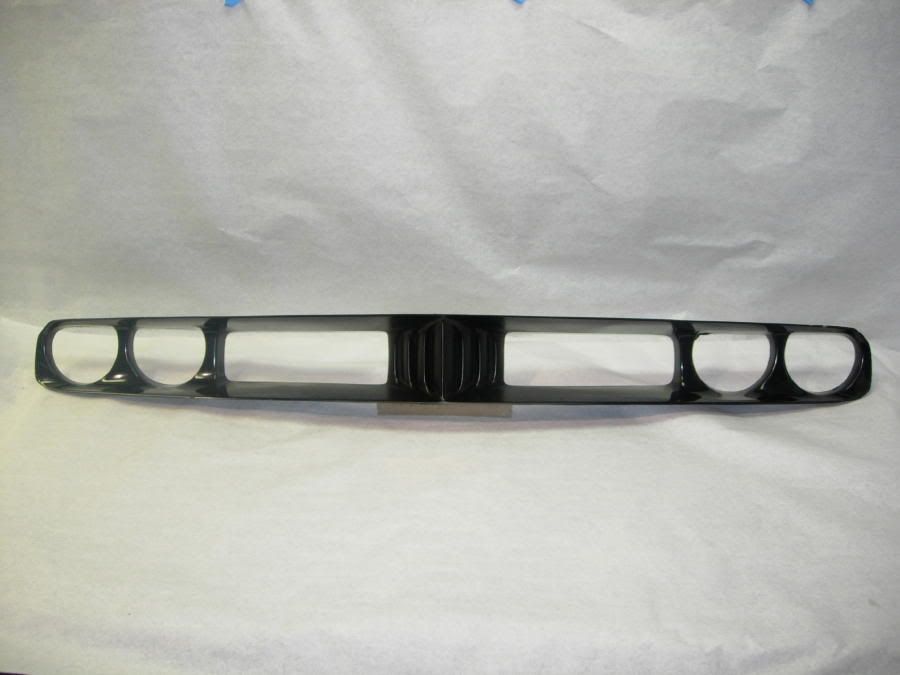 Fascia must be removed from car. It is not necessary, but easier if you remove grille unit from the fascia.
Now we will remove the chrome grille trim ring and headlight bezels.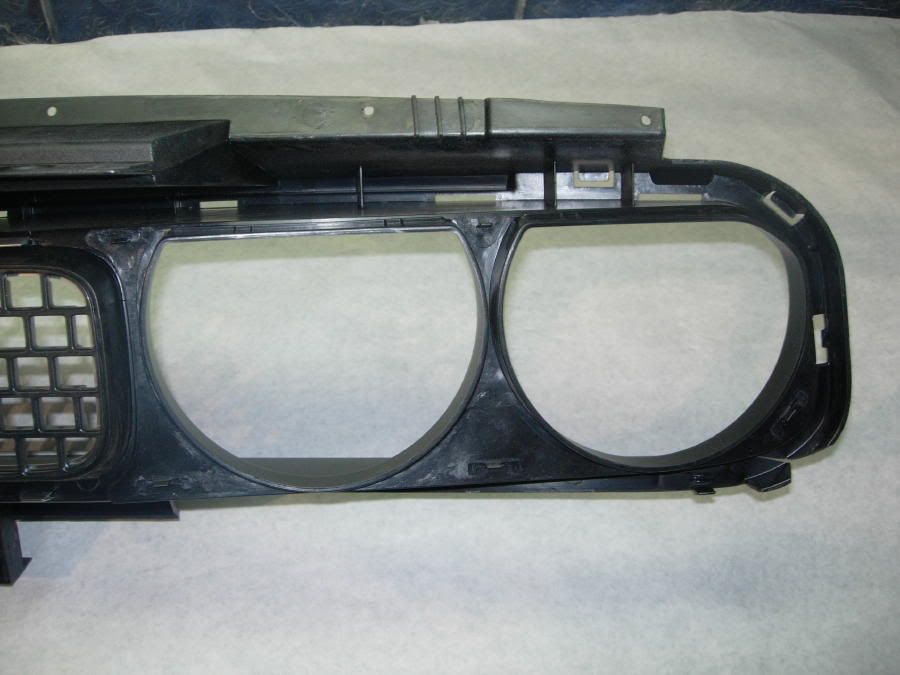 Here is what the back side of the headlight bezels look like. They are held in with several snap-in clips.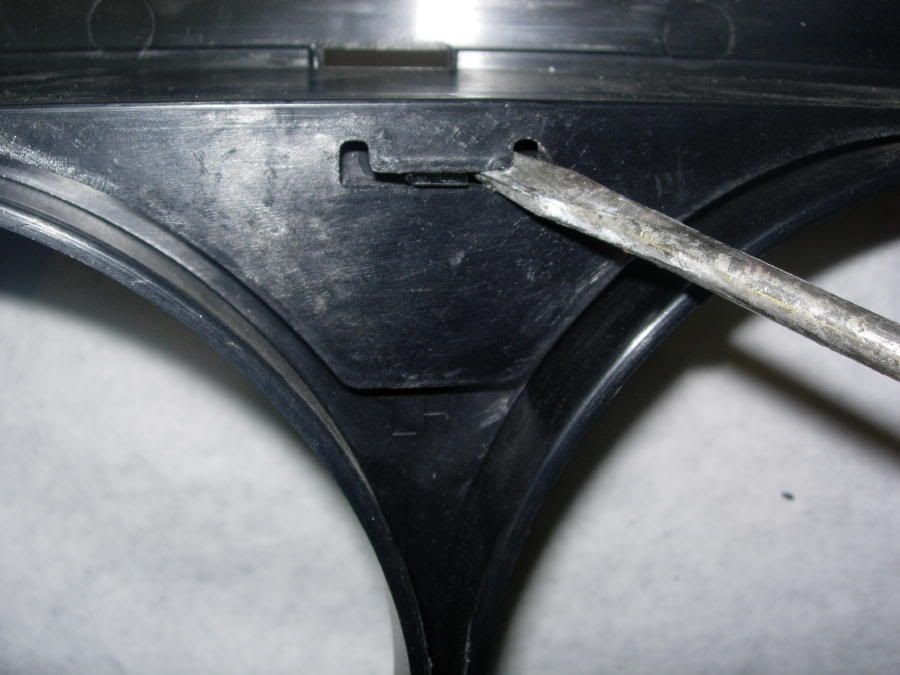 Use a flat screw driver to depress the tabs and pop out the headlight bezels.
The Chrome trim ring also has locking tabs, but these must be grinded down so the the trim ring can be slid out of the grille housing.
If you should ever want to go back to the stock grille arrangement, the tabs can be easily locked back on with epoxy putty.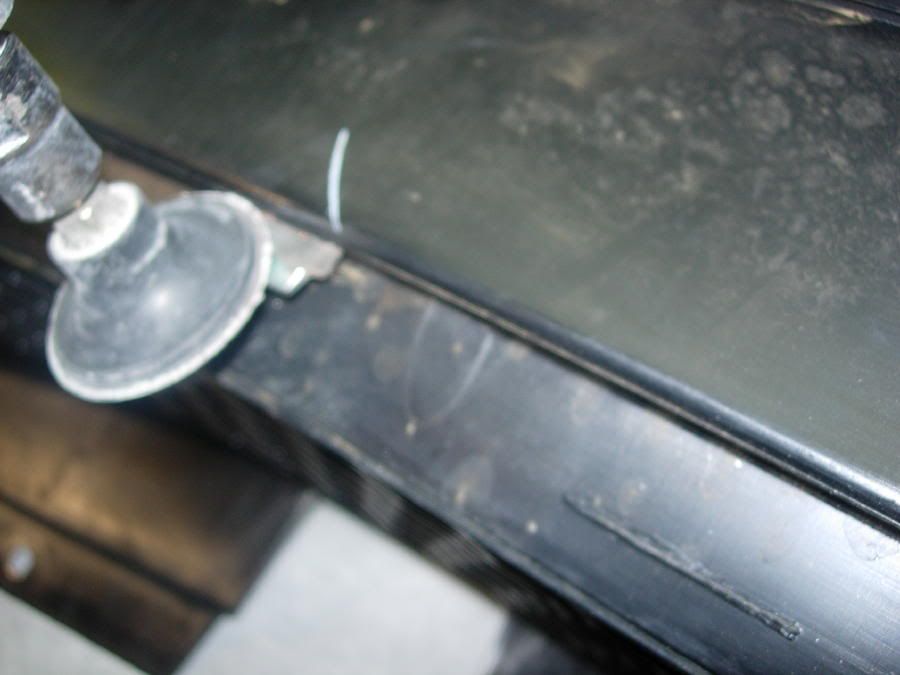 Most of the locking tabs can easily be ground down until they are flat. Don't grind them completely off, just enough be able to remove the trim ring.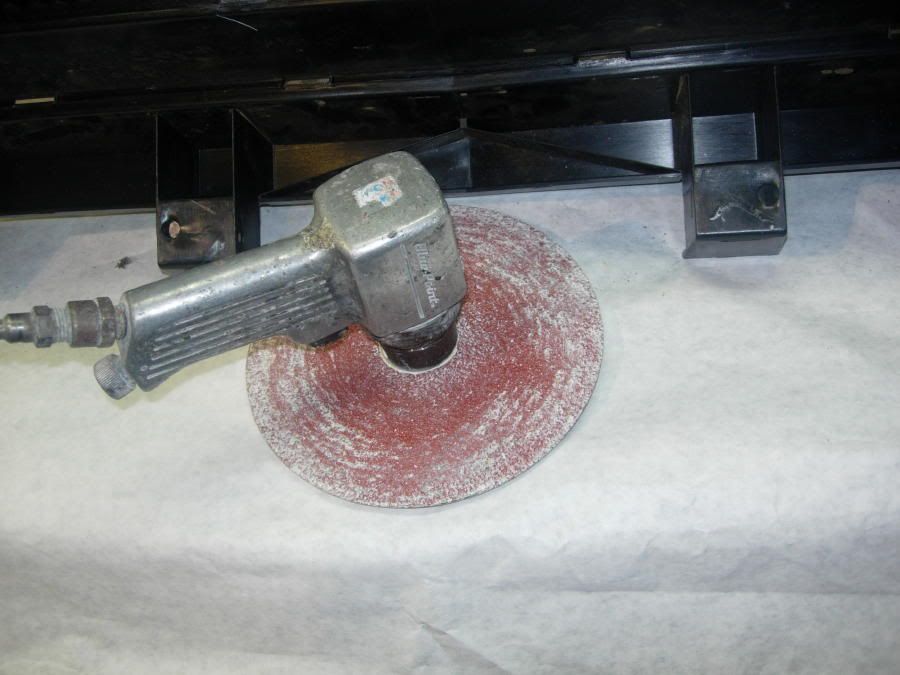 There are a few that are harder to reach. One easy solution is to turn the grinding disc backwards on a body grinder.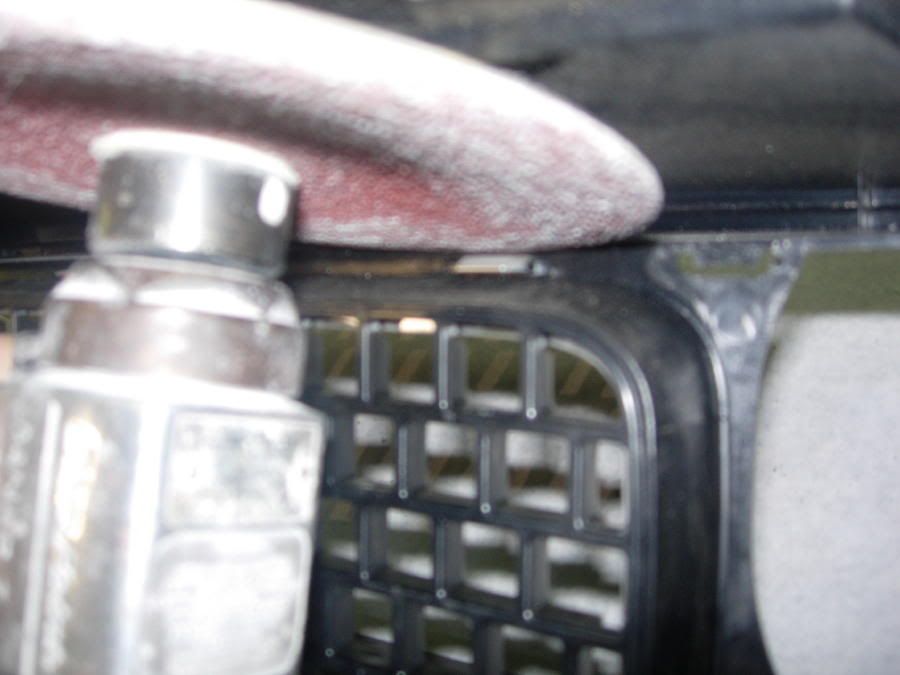 Carefully grind off the locking part of the plastic tabs and watch your knuckles!
Remove the trim ring and the 2 headlight bezels and put them away for future use if you ever want to return the car back to stock.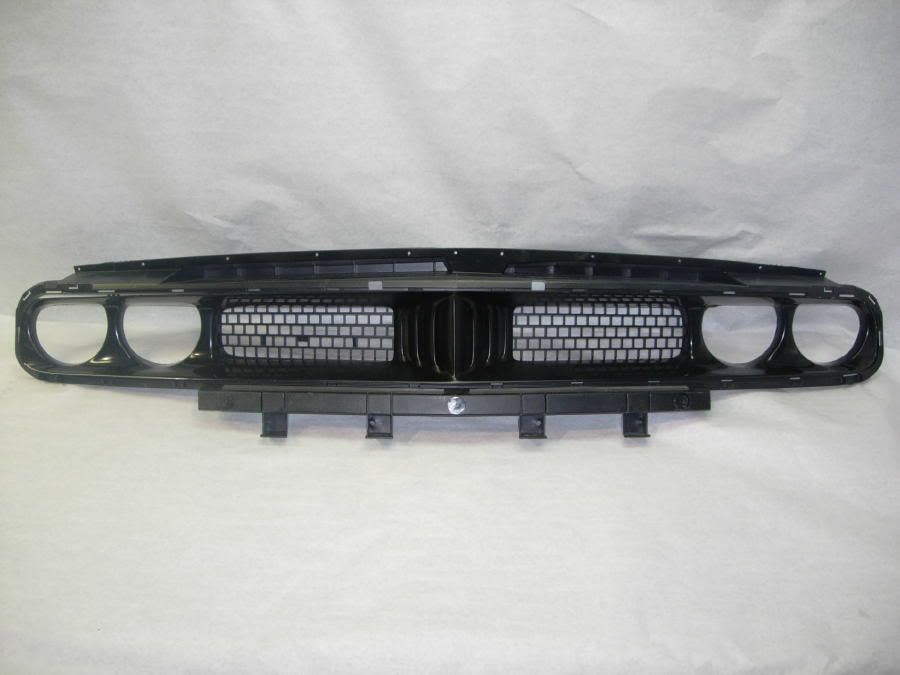 Remove the 2 nuts and aluminum bars from the back side and test fit the grille. Usually no trimming is required but now would be the time check for that and fine tune it.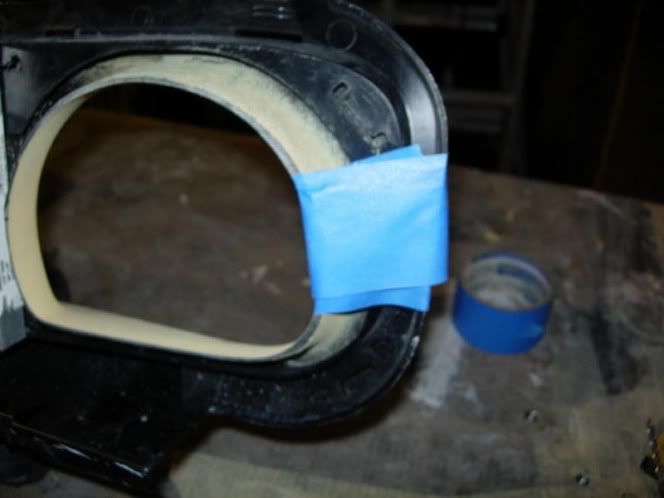 Use 2" tape to fasten the grille to the plastic housing. The grille must stay in the correct position so check the front side to make sure it looks good before moving on.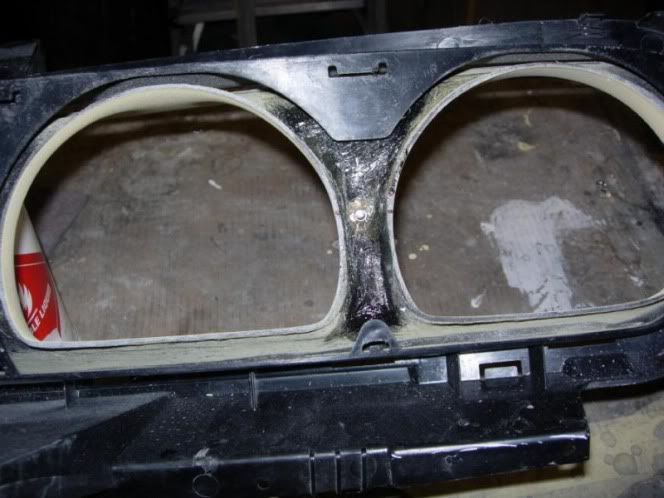 This is what the back side looks like with the grille in place.
Make sure the mounting studs are securely tightened - finger tight is enough, but make sure to apply some lok-tite
to the threads so it won't viberate loose later on.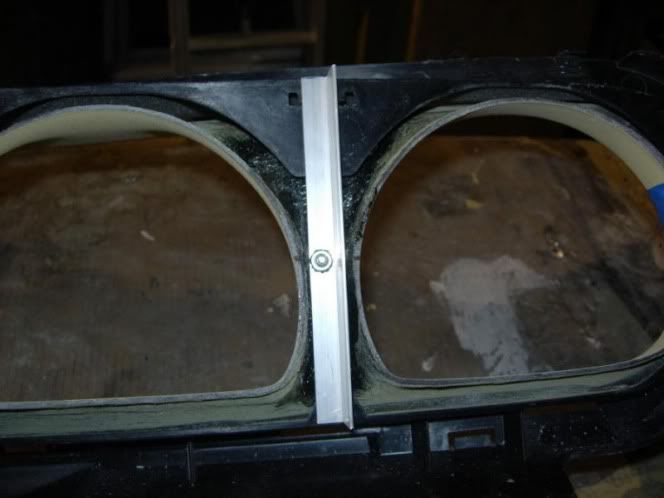 Bolt up the aluminum bar as shown in the picture.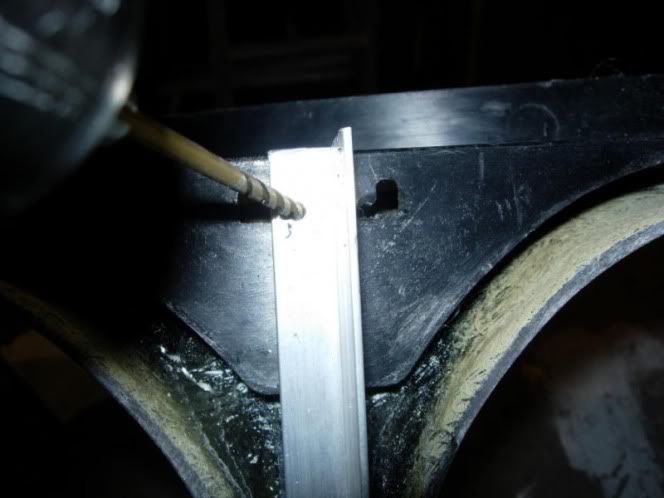 Using an 1/8 inch drill bit, drill 3 holes through the aluminum bar and plastic grille's mounting surface.