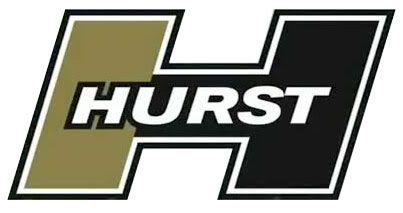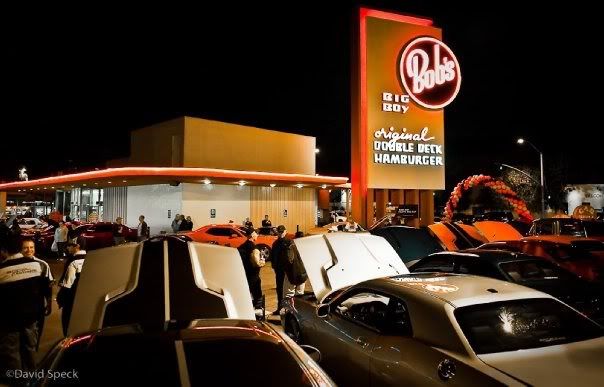 Ladies and Gentlemen,
Hurst Performance and SoCal Challengers have paired up to host one of the most prominent event stops on the Dodge Hemi Highway Tour. On Friday December 17th, 2010, Hurst and SCC will welcome the new 392 Challenger and Charger R/T to Bob's Big Boy in Burbank, Ca. Bob's has long been known in Southern California as a prominent car enthusiast stop with a weekly Friday classic car show. This is the oldest Bob's Big Boy in existence having opened in 1949.
Hurst has had a long standing Mopar relationship, dating back to their "Hemi under glass" drag wheel stander (Shown above)in 1966. This was a Hurst prepared Barracuda and was a crowd favorite at drag racing events. Since then, Hurst has built several Hurst edition vehicles and currently has a Hurst Challenger (Shown below)which some of you own!
Hurst has always been a great supporter of us and the Dodge community and we welcome the opportunity to co-sponsor an event with them. They have been class acts from day one. Please spend your Friday evening with us from 5:00 p.m. to 10:00 p.m. at Bob's Big Boy in Burbank. Spots are limited, so arrive early if you wish to be in the main parking lot. You just never know who may show up!
Location:
Bob's Big Boy
4211 Riverside Drive
Burbank, Ca. 91505
Bob's Big Boy - A California Historical Landmark
Follow the Hemi Highway Tour!
hemihighway | Red Letter Dodge
Attendees:
1. Deuce
2. Sparkchicken
3. REDDOG
4. SCCHemiR/T
5. Hitman
6. lowwlife
7. furious
8. kornsjd
9. Piranha
10. 6point4
11. thebatfan
12. MoparBD
13. arcanesays
14. RBart
15. GregTheUPSMan
16. DutchChallenger
17. RedRocket
18. Crankcase
19. USMC22ss
20. Gutshot
21. Ponch