FINALLY!!!!!!

Most of you know the Mods I have done- Kooks Headers, high flow cats, MBRP, TECHO CAI, and Throttle body. Check my signature for Pics and the other mods. Not bad numbers at all!! On a Dynojet Dyno.

Temperature- 70 degrees
Humidity- 60%
ESP- I did not do the rolling key trick thing, did'nt want to pop out the button. I have the noesp.com mod, its just not installed yet. So i just hit the button for the half off ESP. I am really wondering if it had an effect on the dyno run.

Here is the first run. I literally had been driving all day running errands, and drove right up onto the dyno. Let it sit long enough to hook it up and let'er rip!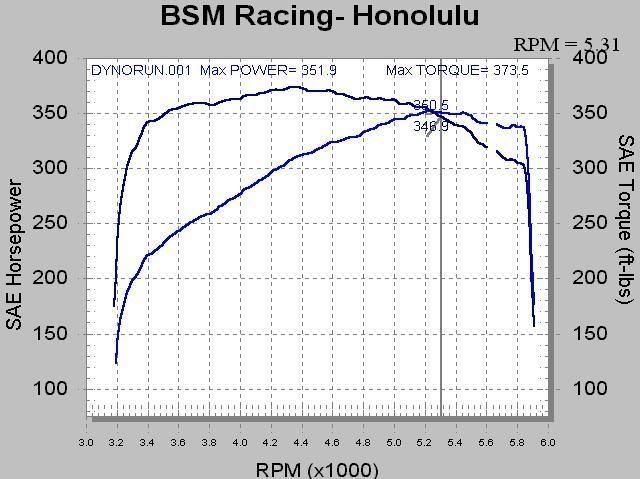 Let it sit, and they had some kind of cooling thingy they put on the engine. Second run-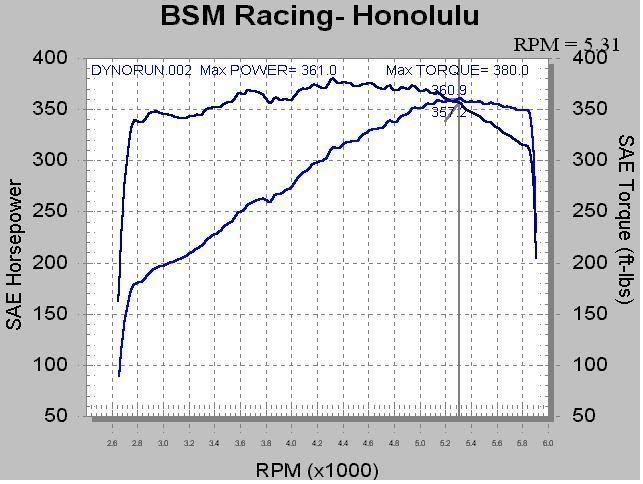 GOOD STUFF! Let it sit a little longer. (Mind you this was about 630pm, 4 out of the 6 guys working were standing around drinking beer! LMAO) Cooling thingy on longer this time. Third Run-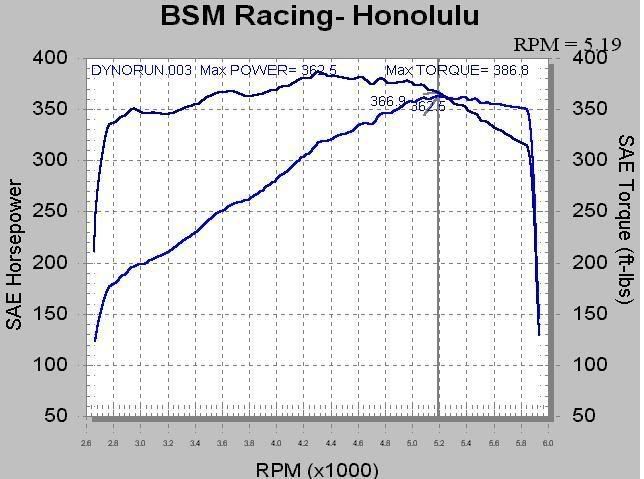 Actual-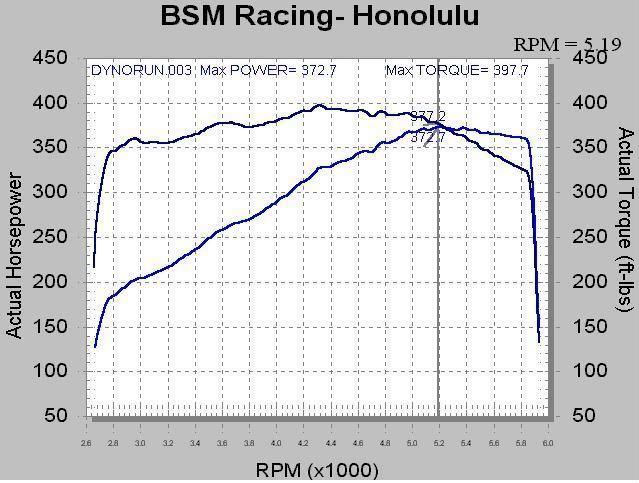 So what's my bragging rights? The SAE corrected, or the Actual. Not a bad showing, not as high as I thought, but nearly as much as a stock SRT, for about $5000 less!

Anyone want to do the math and figure out what my Crank HP is?