~~~~~~~
EFFECTIVE IMMEDIATELY:~~~~~~~~

~~~~~~~
EFFECTIVE IMMEDIATELY:~~~~~~~~

~~~~~~~
EFFECTIVE IMMEDIATELY:~~~~~~~~
​
​
​
I have now held 4-5 contests to my knowledge, and from what I recall, the problem with "fresh" members joining to vote have been a reoccurring problem...
~~~~~~~EFFECTIVE IMMEDIATELY:~~~~~~~~
​
If you have joined Challengertalk.com within 14 days of the contest, and have less than 10 posts, your vote will be void.
I will personally, be checking the User CP of each voter to see his/her status and profile to determine if they are a "fresh" member or not.
I have no problem with contestants getting their
ACTIVE
ChallengerTalk friends to vote for them, regardless whether or not they have purchased from me, are a member of my site, or a contestant.
- This isn't my first week on a online forum, I know how easy it is to make another screen name....
*Be forewarned, if I find out that a contestant has been cheating without a doubt, I will ban you from ALL further contests.
This contest is for ACTIVE takeoffautoparts.com members and challengertalk.com members....
_______________________________________________________________
Hello One and All!
TOAP is having its first new FREE contest of the New Year!
The contest is simple and straight forward...
There will be TWO parts to this contest, you are welcome to enter just one or both.
Bad-Ass / Sexy Owner WITH YOUR Car Pictured
Guidelines of the contest:
Contest 1
1. You AND Your car must be in the photo.
Photo location, backdrop, your attire etc will play a key part in how you want to set the mood of your picture.
Feel free to have fun with this, you can depict yourself in your work attire, fireman, police officer, government worker, beer pong champion...whatever
You may include your other vehicles as well, but make sure it does not detract from the focal point of the photo.
Obviously do not post something that is going to get you in trouble both on the forum or with the law, please keep in mind there are both men and women on this forum so lets try and keep it PG-13.
I realize that this is a Challenger Forum, but you may also submit pictures of your other cars as well if you feel they will present better.
**ALL PHOTOS WILL BE ON A MASTER LIST ON MY WEBSITE**

CONTEST 2
SAME AS CONTEST 1, BUT you must include a photo with your furry/feathered pet!
You CANNOT use the same exact pose/layout for both photos......Those who use the same photo will be removed from BOTH contests...
I dont want a thread of 2x's everything...
If you have any questions please PM me!! DO NOT POST QUESTIONS!
I will post your question and the answer on this initial thread, if I deem it necessary.
I reserve the right to end the contest at anytime, those with improper(offensive) photos will be banned from my contests.
Good Luck!
Prizes will be as follows.

Contest 1
1st place- Set of suspension of your choice, Camaro, Mustang, Challenger
2nd place - set of SRT Red Leathers

Contest 2
1st place - Hurst License Plate Frames and Insert
2nd Place - Hurst Hat
1.
STS-51-L
2.
Daddy Kool
3.
rayzazoo
4.
Hemi57
5.
k2_bigred
6.
vichris
7.
runningman
-
8.
BobT
9.
BLACK2010RT
10.
Galvatron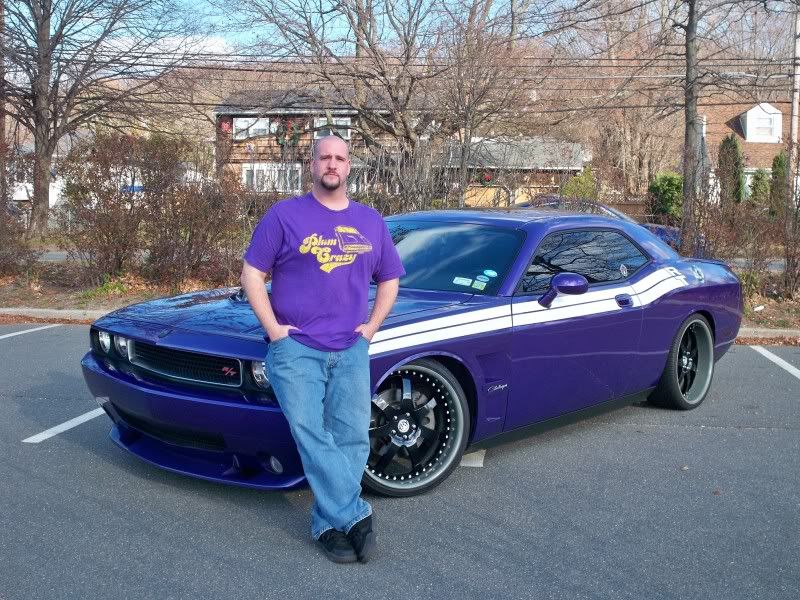 11. Chris1992