I'm proud to announce yet another innovative product to the CTP line up. Designed and built in house for the LC, LX and WC nut jobs wanting the most from their postive displacement blowers.
This particular unit utilizes a 4" thick core, notched fascia support and welded in place support system that is adjustable fore and aft. The system includes 3-5.5" fans that flow 315CFM each. And the ability to cool your blower in the pits by running both the fans and the circulating pump should you be so inclined. :browsmiley:
I have plans to offer this housing assembly as a retro fit to your existing IC's after the first of April as well.
These units can be purchased as a complete bolt in as shown or a installation kit your local fabricator or advanced shade tree mechanic can whip out in a day. Pricing will be set in the next two weeks.
The side baffles will need to be trimmed to size by the installer depending upon what car you have. And be prepared to purchase additional hose as the routing is changed compared to most of the other IC units on the market. As we complete test fitment on the various models, this will be taken into account and sold in kit form.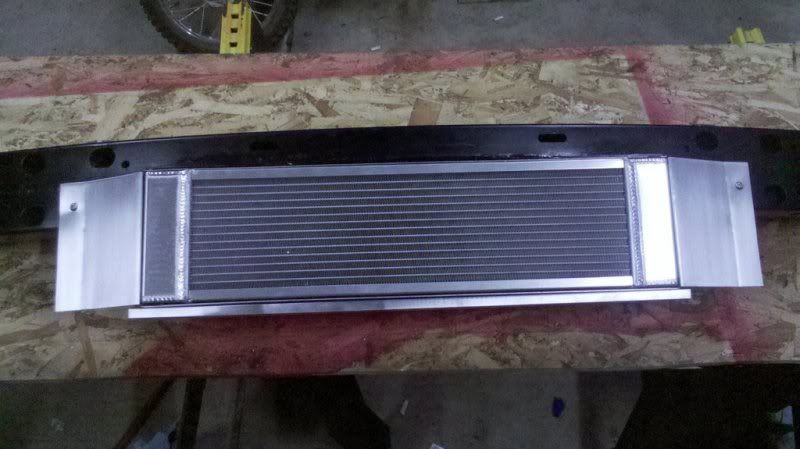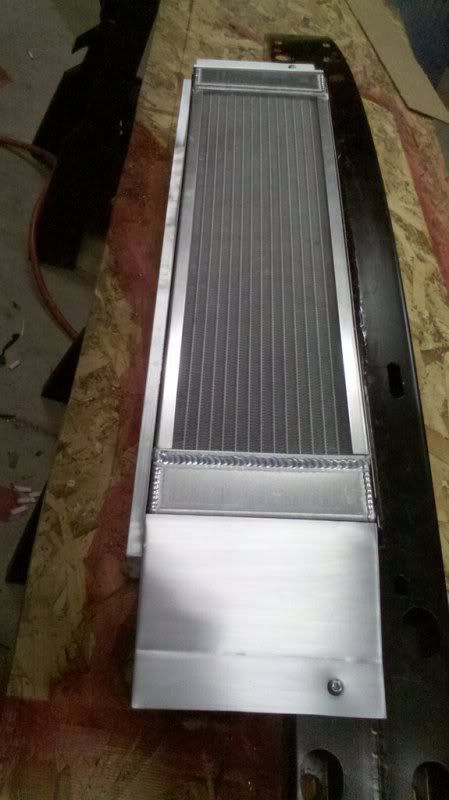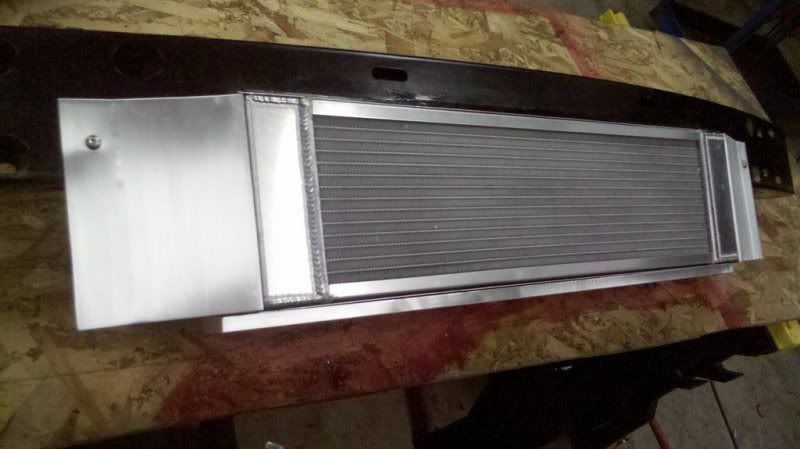 And hey!, no busting my nuts about the high dollar work bench. I have 5 new products all under developement, three motor builds going on and everything is a mess here trying to finish up a couple of cars. :smokin:
And just for the LC dudes, here it is installed along with the lower grill insert system I build.
The lucky owner of this system will be taking pictures during the installation and I will update this thread accordingly. This particular unit incorporates a air diverter for the KB CAI. Also as with all CTP products, we will build to suite your individual needs.