Discussion Starter
•
#1
•
New Product: ProCharger Supercharger Kits for 2011-2014 5.7L Charger & Challenger R/T
ProCharger 2011-2014 5.7L Challenger & Charger R/T Supercharger Kits!​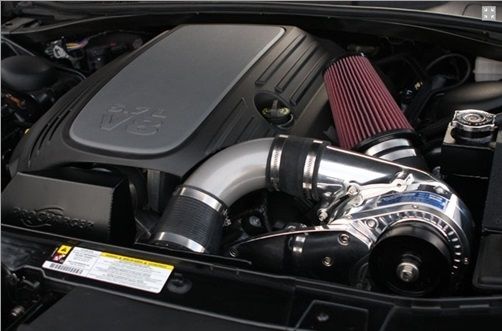 The ULTIMATE Power Adder®
When it comes to force-air induction system for the modern HEMI engines, no one offers more advanced, powerful or reliable intercooled supercharger systems. ProCharger's industry-leading systems allow owners to bolt on 100+ HP to an otherwise stock 5.7L HEMI.
Engine-Friendly, Safe Boost Levels
With ongoing advancements in fuel injection and electronic engine management systems, intercooled centrifugal supercharging has proven to be the most engine friendly and easily installed type of forced air induction. Thanks to the highly efficient supercharger and intercooler design, ProCharger makes more power with less boost and heat, further improving engine reliability and your peace-of-mind. Requiring no internal engine modifications, ProCharged HEMI owners experience pure driving enjoyment with incredible power gains from a supercharger and the best engine reliability in the industry.
ProCharger System Choices
ProCharger specializes in high-efficiency, patented and proven centrifugal supercharger technology. So when it comes to finding a supercharger system for your HEMI, ProCharger and your ProCharger dealer are your ultimate solution for virtually any engine combination. ProCharger offers more supercharger, drive system, intercooler, bypass valve and fuel system upgrades than anyone. Once you've experienced the real-world power of a ProCharged HEMI, you'll agree that ProCharger is the ultimate HEMI power adder
Check Out The ProCharger 2011+ 5.7L Complete Kit
This kit includes everything you need to install the kit on a mostly stock car.
Check Out The ProCharger 2011+ 5.7L Tuner Kit
Excludes Handheld & ProCharger Tune, Injectors and Map Sensor. Gives you versatility to customize the kit or use it with other performance modifications such as camshafts, stroker engines, etc.
Typical build time for any ProCharger supercharger kit is 5 to 7 business days. These new kits will start shipping out directly from ProCharger starting February 12th. These kits will ship on a first come, first ship basis.
Email us at
[email protected]
for more information.