Discussion Starter
·
#1
·
Really not the best site to advertise this but, I am taking a stab in the dark. Since getting the Challenger, it sits and will continue to sit as far as I can tell. Maybe off chance one of you also dig this style of Mustang and have been looking for one??
This is the last one standing from my once large collection of "4-eye" Mustangs (79-86). This was the one I was going to keep forever but, my automotive interests have obviously changed. If I have put 200 miles on it during the last 3 years I'd be surprised. I was sort of not into it even before I got the Challenger but, the Challenger was the final straw.
It's a 5.0, 5-Speed, T-Top, non-air, non rear defrost, non-power window car. The only options were T-Tops, GT-350 Package, TRX and AM-FM.
It's had many significant improvements over the years but, each one was set to be hidden so it looks like 1984 on the outside. Maximum Motorsports full subrame connectors, K-Frame Strengthening, Export Bracing and so on. It runs full dual exhaust with shorty headers fabricated from 85 and 86 to maintain the carb heater tubes. One side dumps before the axle and the other remains in the 84 Twin Tip The carb is the Motorcraft 4160 but modified with standard Holley 4160 components to be fully adjustable. Full MSD 6AL ignition with tach driver to maintain stock tach, Holley Electric Fuel System, 8.8 3:73 rear. Spec 10 inch clutch, adjustable cable and so on. I also have all the original parts from the car as well as a few NOS spares left (new fender ponies, moldings and so on). I have a full set of TRX's plus the 16 inch White Ponies
It still has the original Ford Dearborn Assembly Plant applied paint. The reality is that it's a ten-foot car. From 10 feet away it looks showroom but, 27 years of dings and dents are there. There is also minor surface rust on the bottom lips of each door. You really cant see it from the outside but, it's there. I struggled with the question of whether to paint or not. When it placed 2nd in the stock 79-86 Mustang Category at Carlisle 2 years ago I decided against doing anything to the finish.
It's a driver, not a true "resto" but a fun drivable 4-eye. The biggest problem I have had over the years is not driving it and having E-10 issues from sitting.
At this point, it's just taking up space sitting next to the Challenger not doing anything so it really is time to let it go. Total Shot in the Dark if any of you are interested but, worth a try.
I am outside of Gettysburg PA and I am looking for $5500.00 on it. My direct email is
[email protected]
but, it might be better to P/M me.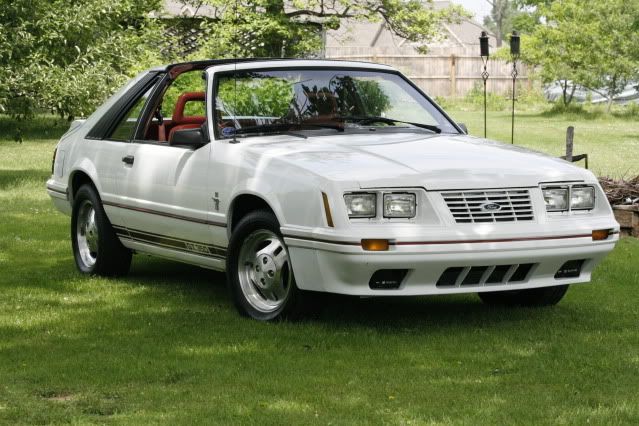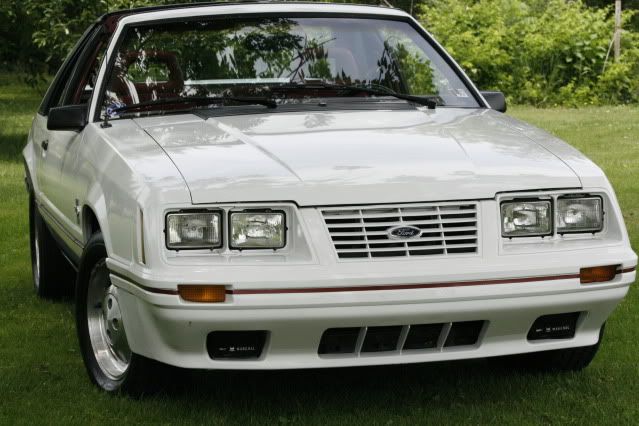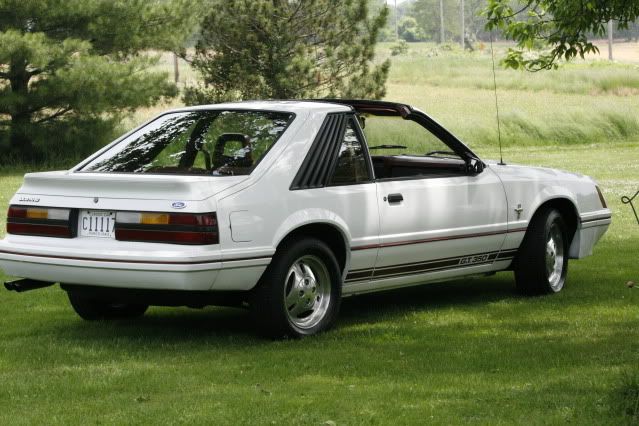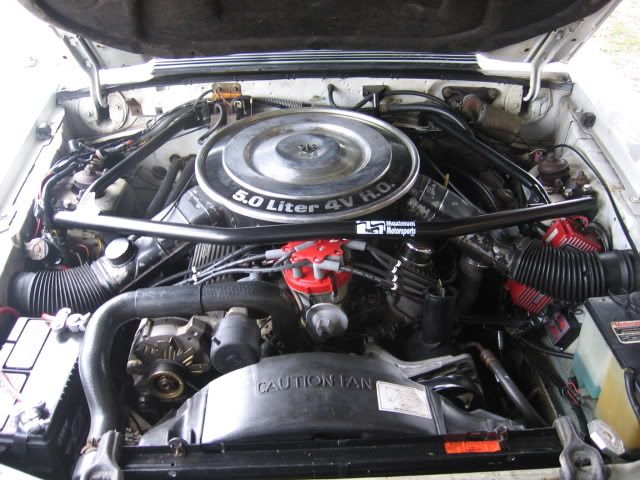 If by any chance you have been to the Carlisle Ford Nationals over the past 6 years and looked at the Stock class, you probably have also seen the car in person. I didn't bring it last year however.