Not to be beat at any level, Power Ported delivers the best Stroker Shortblock deal available for the best price!
This is the deal for you! Ready to make a statement! Take it to the next level!
What a deal for the 5.7L owners who don't have a 6.1L core!
Power Ported is pleased to offer our vast experience in new HEMI engine aftermarket performance by offering for a limited time…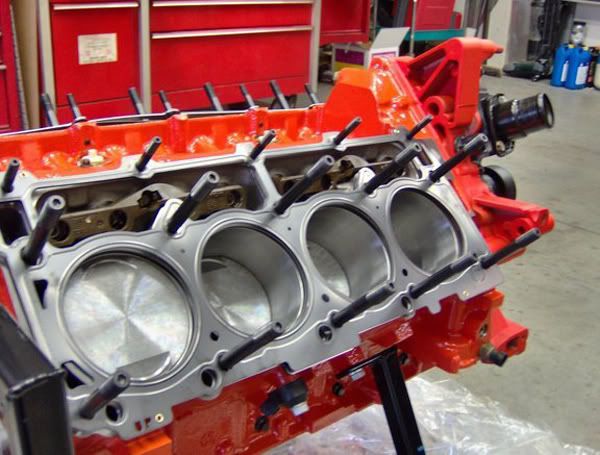 420ci Stroker shortblock (6.1L Based Block)
- PROFESSIONALLY ASSEMBLED SHORTBLOCK
- CALLIES 4.050" 4340 FORGED STEEL CRANKSHAFT
- CALLIES FORGED STEEL H-BEAM CONNECTING RODS
- MAHLE FORGED 10.3:1 PISTONS
- MAHLE PLASMA MOLY RING SET
- CLEVITE/ACL MAIN & ROD BEARINGS
- DIGITALLY BALANCED WITHIN 1/2 GRAM
- READY TO ASSEMBLE
First one to purchase gets the promotional discounted price of $3,795!
Additional units at $3,995 OUTRIGHT PURCHASE PRICE with no core charge.
You will save by not having a core charge and core return shipping.
USUALLY READY TO SHIP IN ONE WEEK OR LESS!!!​
This could be you:
02-20-2011: Thanks for lots of fun and a great engine.
Hello PPP -
"I have had over 200 runs on the engine you built for me without a single problem. I'm a consistent winner at Countyline, Homestead and Palm Beach dragstrips here in South Florida. I hate to do "by-runs" that are the result of not being able to find cars to run against me. My 1/8 mile ET is consistently in the 7.2 second range. My 1/4 mile track ET is in the 11.4 range. Let me know if you want copies of the time slips and photos of my 2006 SRT-8 Jeep Grand Cherokee. My only complaint is that the power of your engine has made me buy expensive replacement drag radials in a very short period of time. Thanks for the great engine build job you did for me."
Best wishes, IRV
FOR INTERNATIONAL ORDERS OR TO DISCUSS YOUR OTHER PERFORMANCE OPTIONS CALL US TODAY AT 859-363-9272 or for domestic orders click on this link to order now.
THE REAL DEAL