PICS My 2010 Challenger SRT w/ black & red FOOSE Speed wheels BFG's
Finally, I got the pics loaded of my new wheels. I got these wheels a while ago, but had to wait for the BFG KDW's to come in. A couple of days ago we mounted them over at the Picture Car Warehouse and I got a chance to clean my car for the pics.
The wheels are FOOSE Speed, black with machined face. 20x8.5 front and 20x10 rear. I painted a red stripe around the wheel to go along with my red/black color scheme I have created with my car.
The tires are BFG KDW's and they are 245/40/20 front and 295/40/20 rear. I ordered them through Year One. The traction is remarkably better than the stock Goodyears. Traction is a welcome addition to my car now that I have the Magnuson blower.
I also added the 2011 SRT chin spoiler to my car at the same time.
Here's the pics... Enjoy!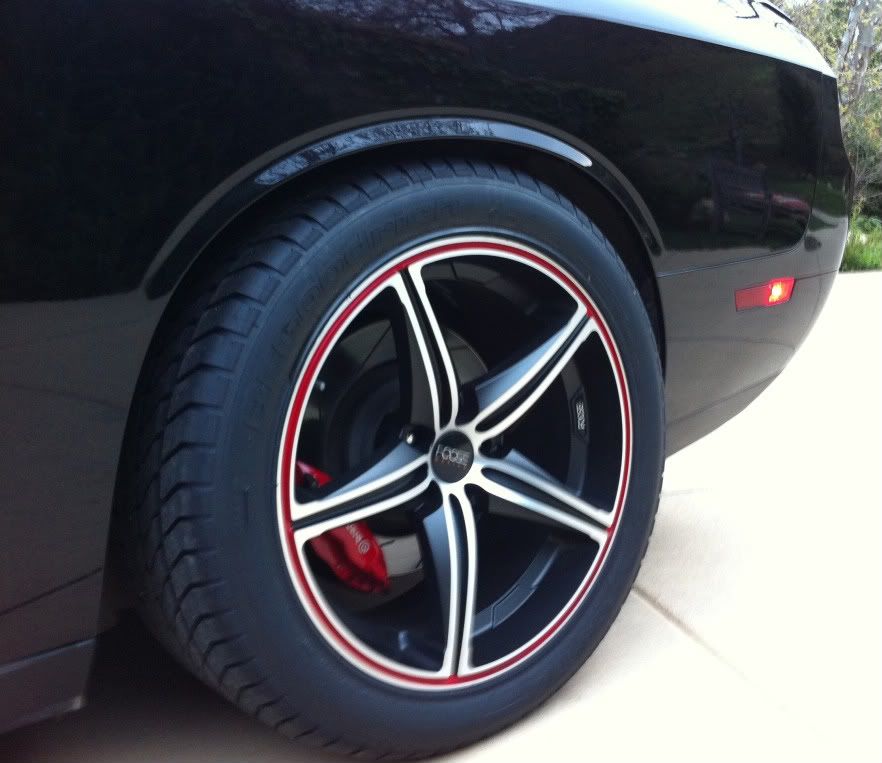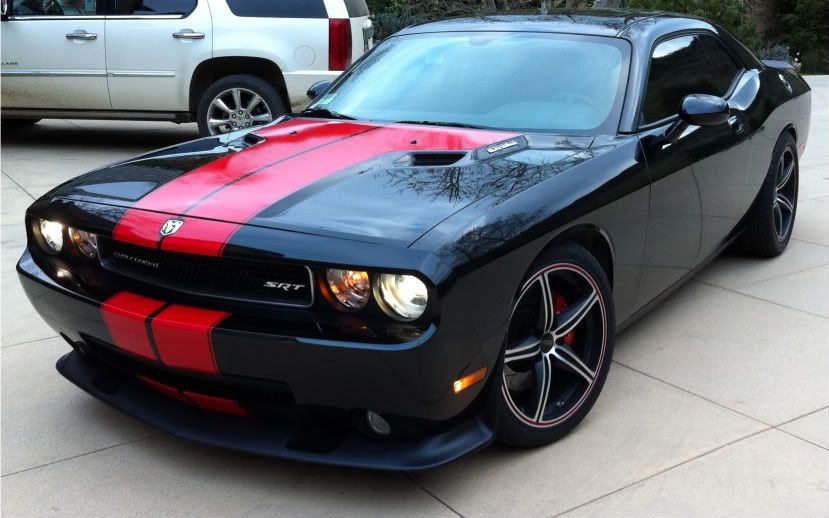 ________
Avandia law