"Challenger Pistol Grip" brand Handle for 2008-2010 Challenger with Auto Trans.
Used for about 2K miles. This is a machined center section designed to fit the new 2008-2010 Challenger Auto Trans. Shifter. It comes with OEM NOS Mopar Plastic Woodgrain Grip. All that is needed to install this is to remove original knob, and install this one with a set screw and you are ready to go.
Shift pattern machined into top of center section. Piece is as new. No noticeable wear or damage.
New Cost $169.00 plus shipping. Will sell for $135.00 shipped to US addresses.
Paypal ok, and preferred.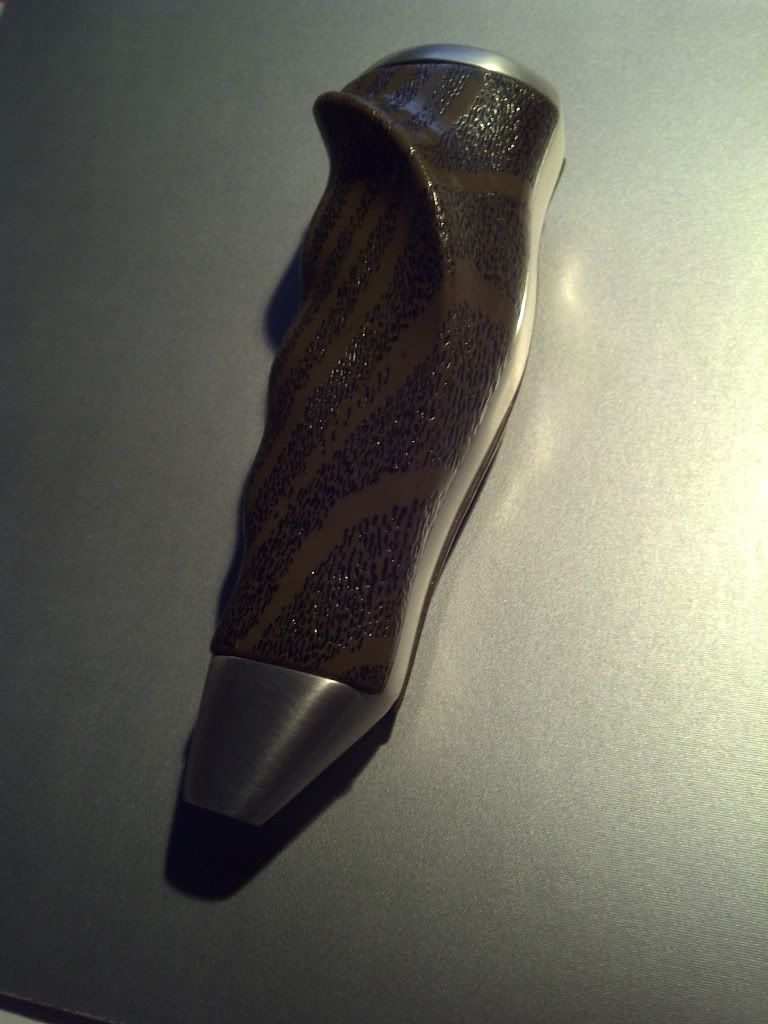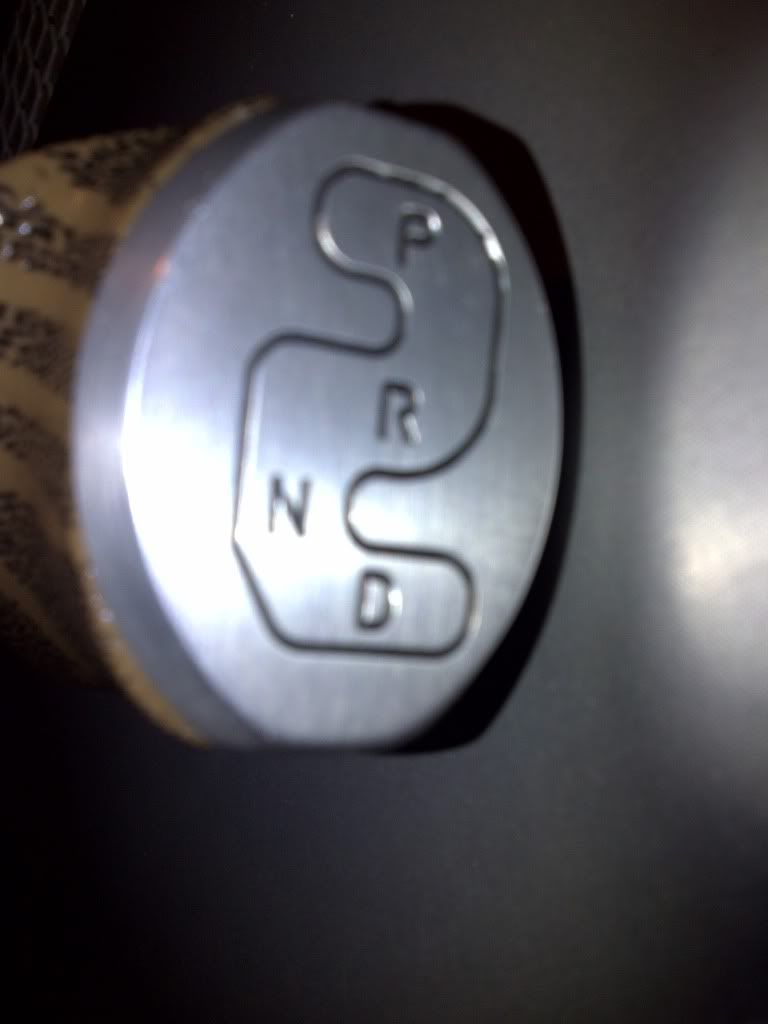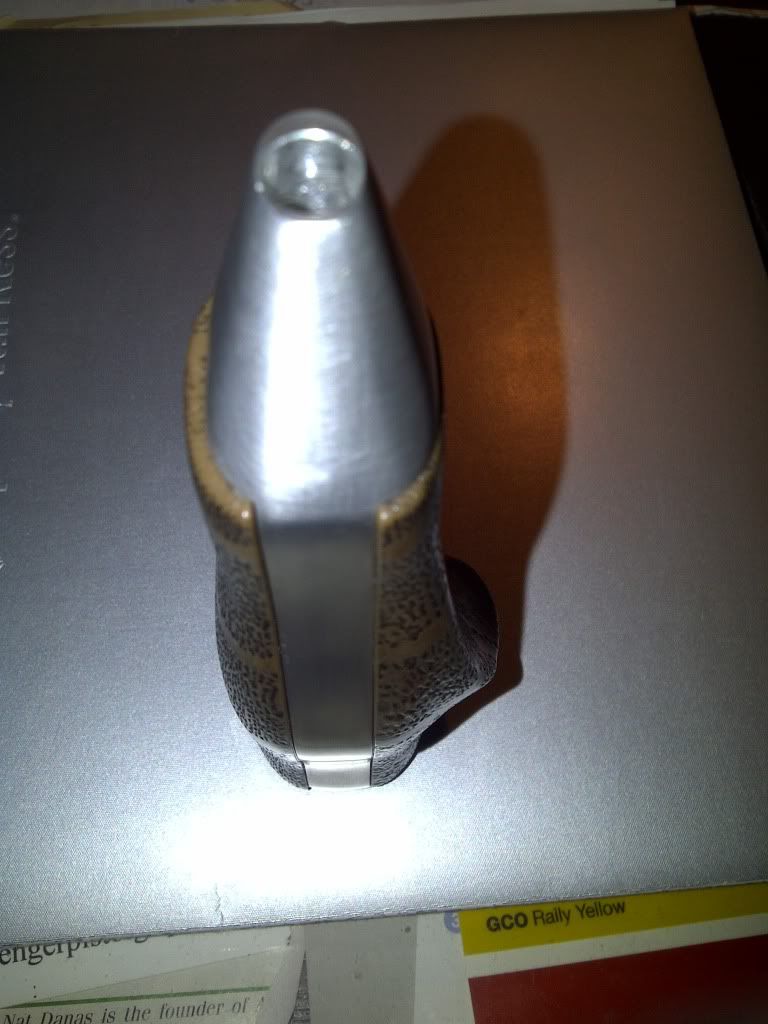 Manufacturer pics. Top of handle is as shown in above photo, not like below.