Discussion Starter
•
#1
•
after cannibalising this stuff from my last stereo, had to wait to install it until i had the money to get the rest. i go on vacation in a few weeks, hope it warms up a bit before then so i have the whole week for the install.
what i have right now
2 kicker CVX 12s 750w rms each, i wanted to try a sealed box this time, in the ported one they where making my car fall apart
second battery
power wire, that one is 3 runs of CCA which from my estimation should be plenty, and the bag is bits of 0g i had left over from my last car.
amps of course, zx2500.1 and zx 650.4
RCA's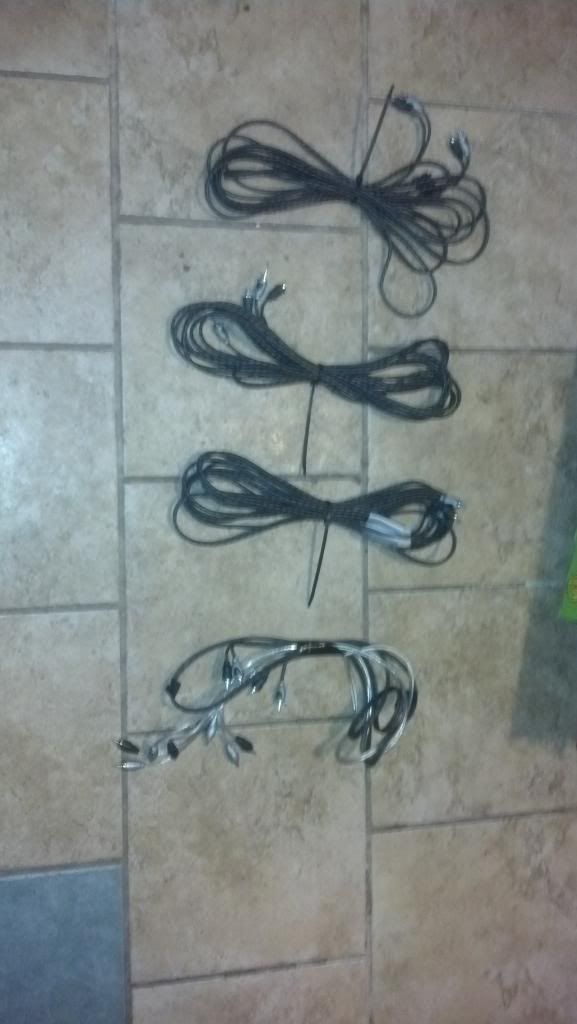 3 way electronic crossover
kicker QS65.2 x 2 love these speakers(cuz they are the only ones i havent blown out)
this pic is just to show the beefy magnets
had to buy a diffrent 4 channel amp (which is being shiped now) cuz the one RCA output on this amp is bad and dont know anyone who can fix it, plus i figure if I ever do get it fixed ill just use it to add more speakers :bouncy:
i'll add everything I got being shipped once it gets here