I have a few questions hopefully someone can chime in on. I am new to F/I, and have decent knowledge of basic engine mechanics. Granted, I am learning. A LOT.
I was originally looking at more twin screw styles, however, due to the ram air hood, I am worried about clearance. I saw an ad for a procharger, used, but low miles. The price is well placed and can pick it up for less than half of what it costs new.
Details are as follows:
Lightly Used 3rd Gen 5.7L/6.1L Dodge Challenger RT F1-R cog drive kit. Has about 4k miles on it. Comes as pictured. Thanks.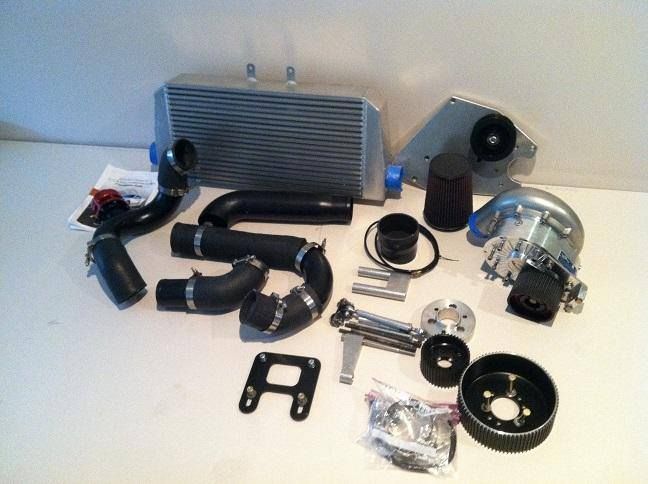 I did some asking, and it had came off their 2013 R/T. My 2014 R/T should match up perfect, however, every place I see shows it only fits the 2008-2010 models. I have some pictures and it shows its a F-1R with a ratio of 5.40. The blower would be on a relatively stock 5.7 with a Comp Cam 274 and LT's.
Here's my main questions:
1) Even though I cant find much on this exact kit, if it came off a 13, it should mate with my 14 without issues... right? I am worried about most kits with the F-1R show the 08-10 models only.
2) with the standard PSI that most prochargers run (7-8 PSI), is running a kit like this on a non forged internal engine going to be a major problem? I understand that the 5.7 is a solid platform, and adding boost to any engine will increase the stress and wear/tear. I'm more worried about getting it installed, properly tuned, and then blowing it up the first autocross event I take it on.
Very newbie questions, I know. I am sorry for it, and I'm sure they've been asked before. Did a quick search for the f-1R and didn't find much.