i figured since Andy was home on the couch today I'd try to help him sell a few things. Here is a post i put up on LXF back in May.
Ordered stuff from Andy beginning of December '09. Installed in January '10.
515 hp 510 tq not bad for a "girly" cam and stock exhaust daily driver
4 races entered so far this year
1.) Runner-up finish @ Lou's Bradenton event (Febuary)
2.) 11.5 pass at PINKS All Out , not chosen to race for the show (March)
3.) runner-up finish @ PBIR April Mopar Challenge
4.) 1st place finish @ PBIR May Mopar Challenge
Both Scott(1fst4dr) and Rob(robsrt) have ordered new stuff from PWR (Andy) to try and keep up.
We'll have to see how the rest of the year pans out, Definately should be interesting!
PWRPFTW
(PWR Power For The Win)
I didnt really keep track of the rest of the wins and losses but I did well.
Here a video from NHRA Unleashed. 2nd round runner-up there :indifferent:
Both the car and motor ran flawless the entire season and here is the end result.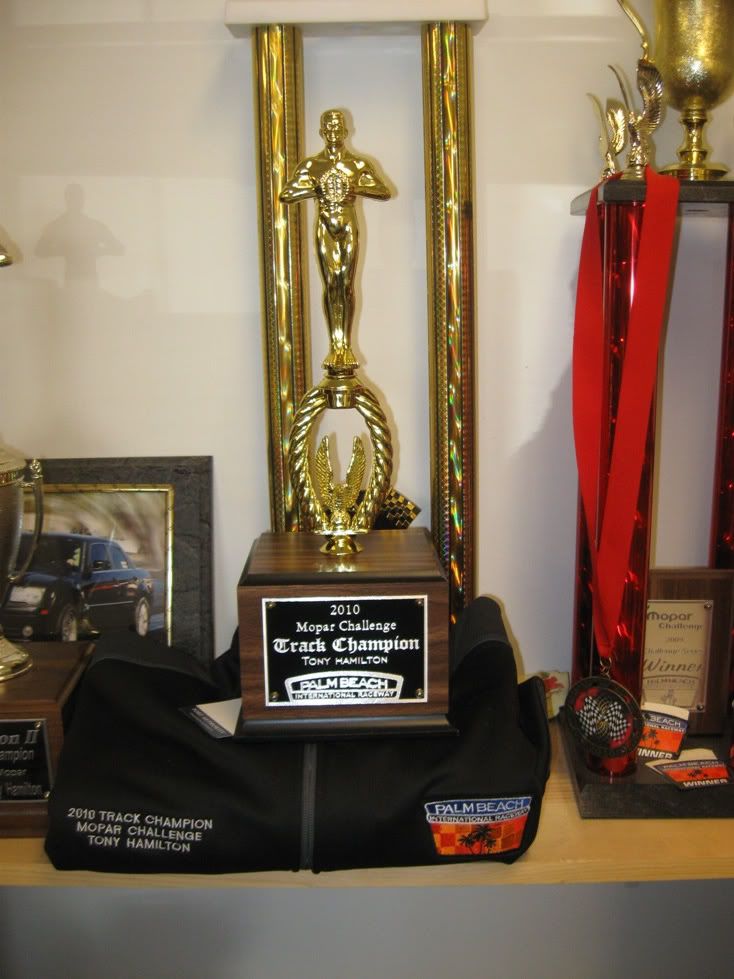 Contact Andy @ PWR for all your Power needs :thumbsup: