So last night was imports vs domestics out here in AZ at the speedworld dragstrip.
Drove the car out and started running the car....first pass was 11.74 which was not my besst but a great start.....2nd pass was an 11.54 which was a new best.....shortly after that I ran an 11.48, 11.44 and then a kick a$$ 11.37 witha 1.62 60 foot.
Only changes I made to the car from the buiuld thread I posted a few weeks ago was a 2-step and the 17x9 Weld rims and M&H tires.
Car still at 11#s of boost with a stock block, I now have over 50 passes on this set up, 20 of thyose over Friday and Saturday night.
Here's the slips
Ther 11.29 was my buddy's Mustang which he couldnt get to hook all night.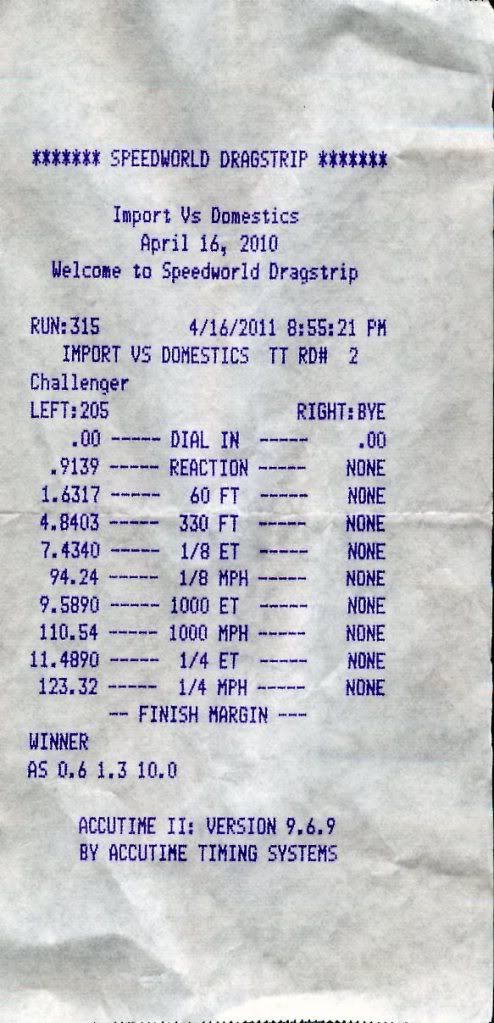 :smokin:
Oh yeah and Transporter has all these runs on video.....so he should have them up some time today. I really apprecatie you comintg out last night Trans.