Discussion Starter
•
#1
•
Hello Everyone,
Here is some exciting news from Retro USA. To read the full article click the link below.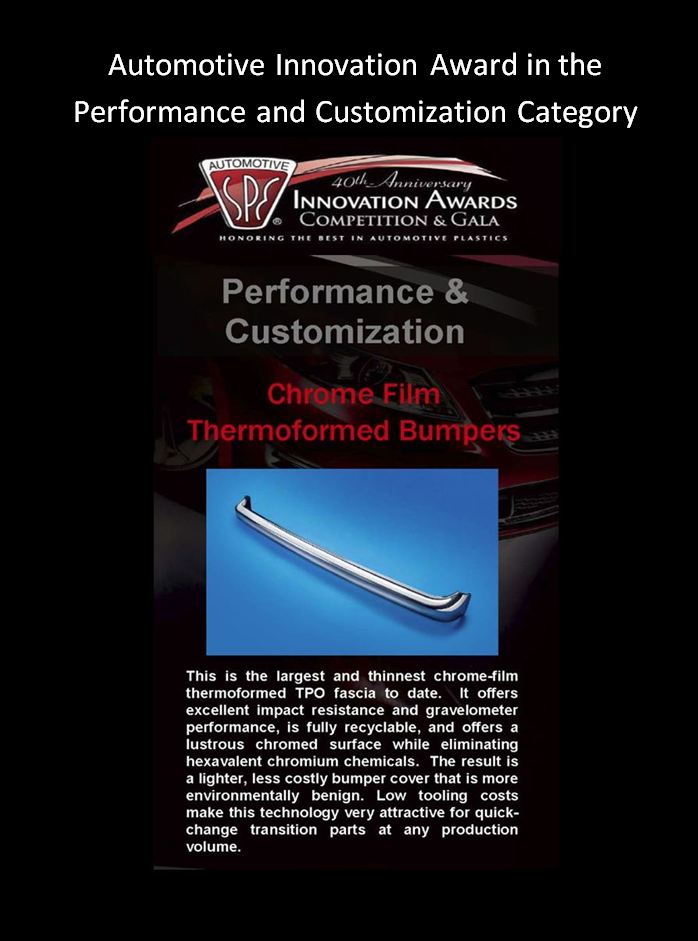 SPE® NAMES FIINALISTS, CATEGORY, GRAND AWARD WINNERS IN 40TH AUTOMOTIIVE INNOVATION AWARDS COMPETITION TROY, (DETROIT) MICH. –
The Automotive Division of the Society of Plastics Engineers (SPE®) today announced that Retro USA is the recipient of its Automotive Innovation Award in the category of Performance and Customization. The award was presented at the 40th-annual Automotive Innovation Awards Gala, the oldest and largest recognition event in the automotive and plastics industries, on November 9, in Detroit. This annual event typically draws 600 – 800 OEM engineers, automotive and plastics industry executives, consultants, and media....
To read the full article click the link:
Automotive Innovation Award from Society of Plastic Engineers | RetroUSA