I am posting this as a request from a few different people. So here it is complete with pics.
Car: Brilliant Black Pearl 6.1 SRT 6spd manual transmission
Engine Mods (Mostly Stock lol) :
Ported Intake (Arrington)
Ported Heads (Arrington)
STOCK block
STOCK exhaust manifolds
Borla Exhaust
80# injectors
MSD boost a pump
DSS Axles (1400 HP)
MCleod clutch
Hurst Short throw (which I need to replace, too sloppy in the gates)
Turbosmart estreet2 electronic Boost Controller
Red LED's in the hoods scoops (seriously)
180 Degree T-stat
Catch Can
Breather Bottle (for crankcase pressure relief)
SLP line lock
Turbos/Turbo Kit:
Plumbing and Pipes are from Hellion. In fact I bought Hellion's kit deleted the turbos, and upgraded the intecooler and injectors.
Turbos are custom Garrett's built by Turbos Direct here locally. I went with Garrets because they have been making turbos since the GN days and are owned by Honeywell, so with that kind of money behind them their R&D is rock solid. I don;t have a part number because they are custom, they are a combination of 3 different turbos put into a 61mm housing. They are however, ceramic ball bearing, quick spool oil and water cooled turbos (and they were spendy).
Tires:
Front = Stock
Rear = Nitto NTO5R's 315x35x20
Racing tune:
Predator/Dyno tuned by Dave from Motiva Motorsports.
Slightly modified by Troy Clark from Modern Auto Repair
Runs about 10.5 degrees of timing on 109 Octane on 11psi.
We think we can run more timing will start bumping it up here in the next week or so.
Track:
Speed World, Waddell AZ
I run at Speedworld in Wadell AZ. You can usually find me there every weekend provided the car is not in the shop.
Pics:
Turbos: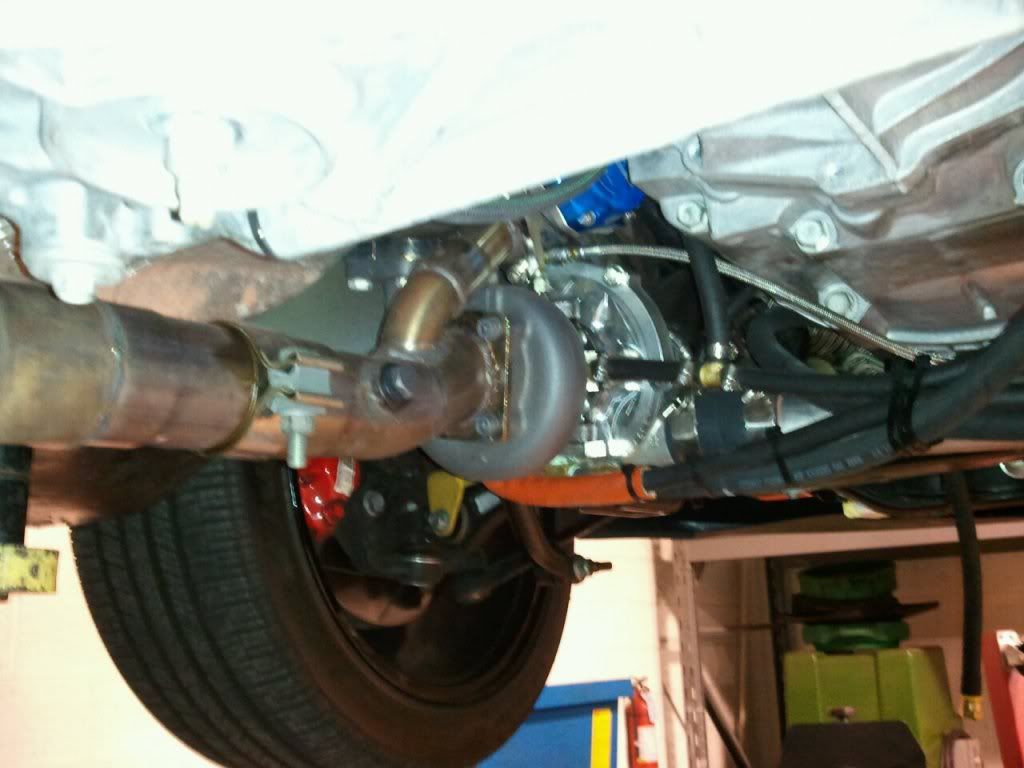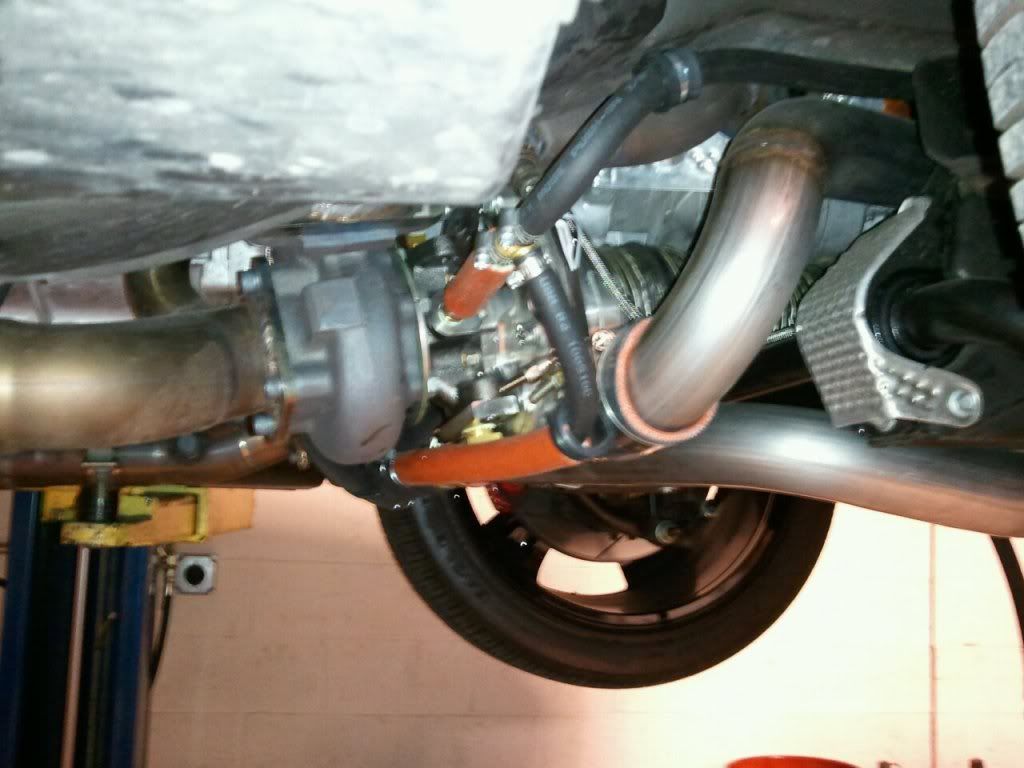 That's Troy Clark in the background my mechanic that did the entire install and fabrication work.
Pics of the Car:
Before turbos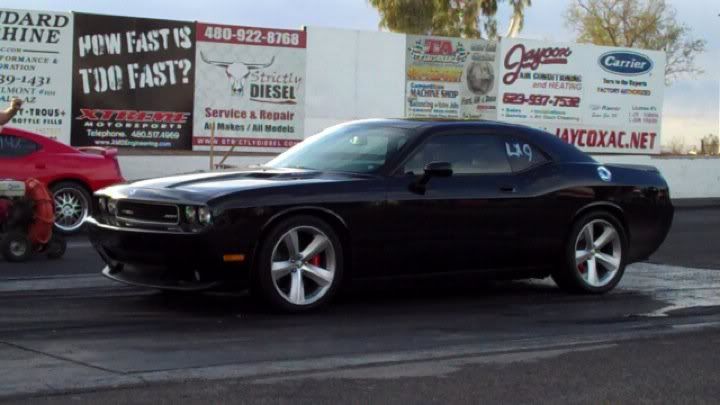 I was running a 100 shot of nitrous in the above pic.
After Turbos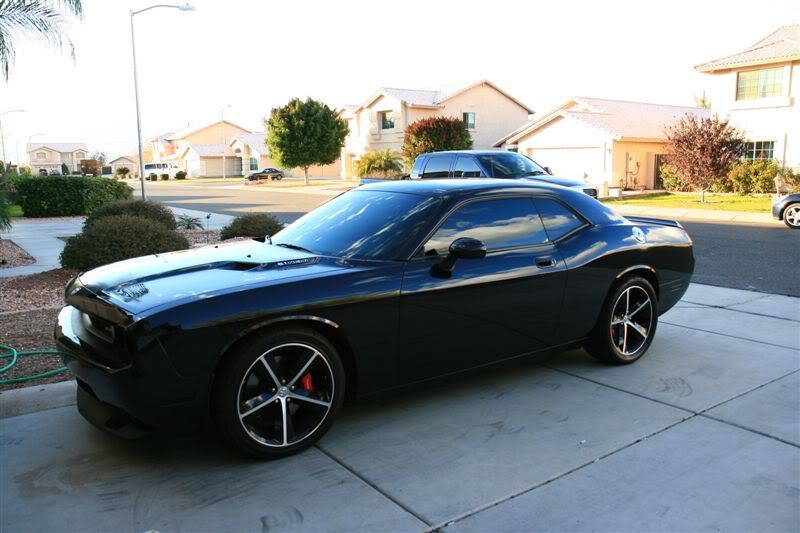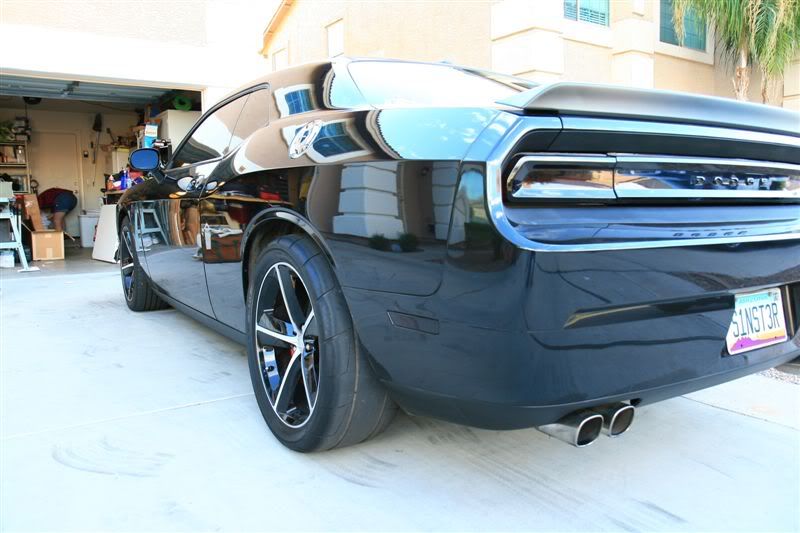 The below link has videos that Transporter took of my car back in January when I was running low 12's.
http://www.challengertalk.com/forums/f100/s1nst3r-reigning-his-hellion-twin-turbo-50230/