Hello Everyone.
I just picked up a 2013 Dodge Challenger R/T.
I traded in my Avenger on it and walked away pretty good. Its was bought in June 13 and the guy traded it in on a Ford Raptor because he was starting a family.
It had never seen a drop of rain till I bought it.
It has 3 imperfections in the whole car and only came with 5000 miles on it which leaves me with 30K/ 2 years of warranty.
Im a Civil Engineering student and am 21 years old. I look forward to being actively engaged in this community.
It was ordered as a pretty much basic auto R/T. But the dealer did some custom striping and Leather with green stitching.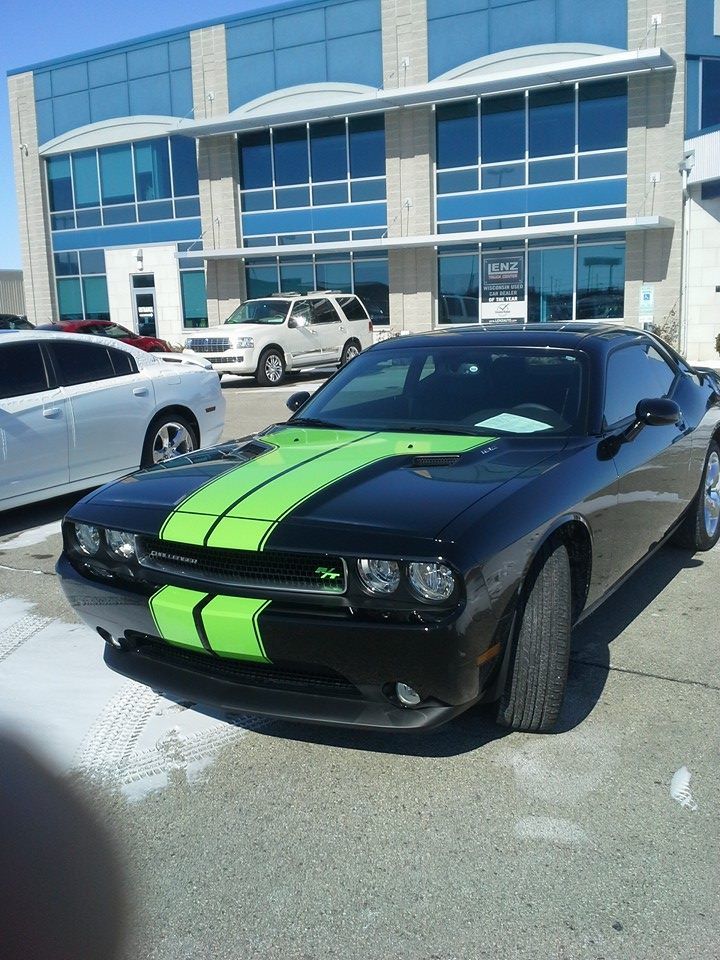 [/URL][/IMG]