2019 Challenger Stars & Stripes Scatpack
Mopar makes body color touch up paint in a rattle can. I've used some before with good results. I believe this is your color. Double check paint code of course and you would need a clear coat.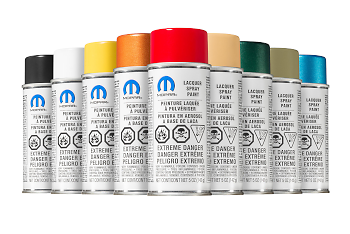 Mopar Premium touch-up Spray Paint is an easy-to-use, high-quality, fast-drying, acrylic lacquer aerosol paint specially formulated to match the exact color of original Chrysler, Dodge, Jeep, Ram, and Fiat factory applied coatings.