I've had many Vettes over the years and a few weeks ago decided I wanted another one. So, I went down to the local Chevy store, picked one out and bought it. See pic below: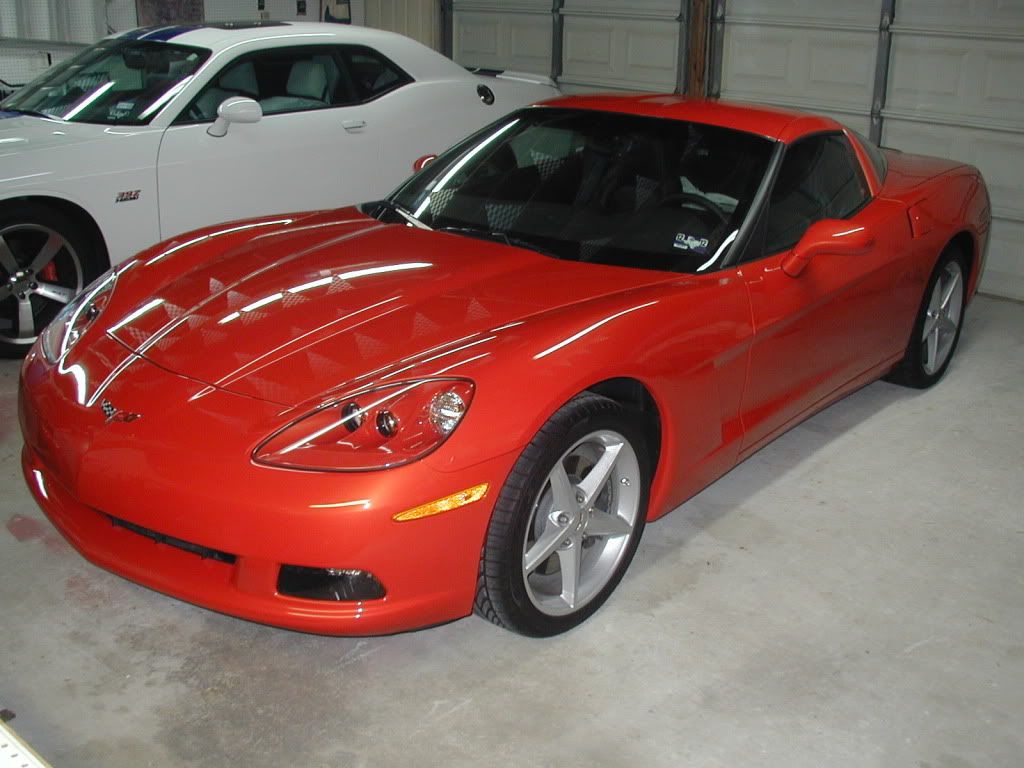 After driving it for a few weeks I realized I was very disappointed in it. The Challenger is simply a better car. It looks better, is more comfortable, has a lot more grunt than than LS3, and is a joy to drive. I've loved Vettes all my life and really thought I wanted another one, but I just never fell in love with it this time. The Corvette is just an "OK" car compared to the Challenger.
Long story short, traded the Vette for a loaded RAM 1500 and am loving it. Now I can concentrate on the Challenger again.
A few more pictures for comparison. The Vette to me is just a cute car. The Challenger just looks awesome.