Discussion Starter
•
#1
•
A thread was posted a while back that revealed what were believed to be the very first (spy) photos of the "mysterious" Hellcat "supercar." While some may have been led to believe they were real......an article from Motor Trend, no less, seems to put that rumor to rest.
Here's the picture, and the story......................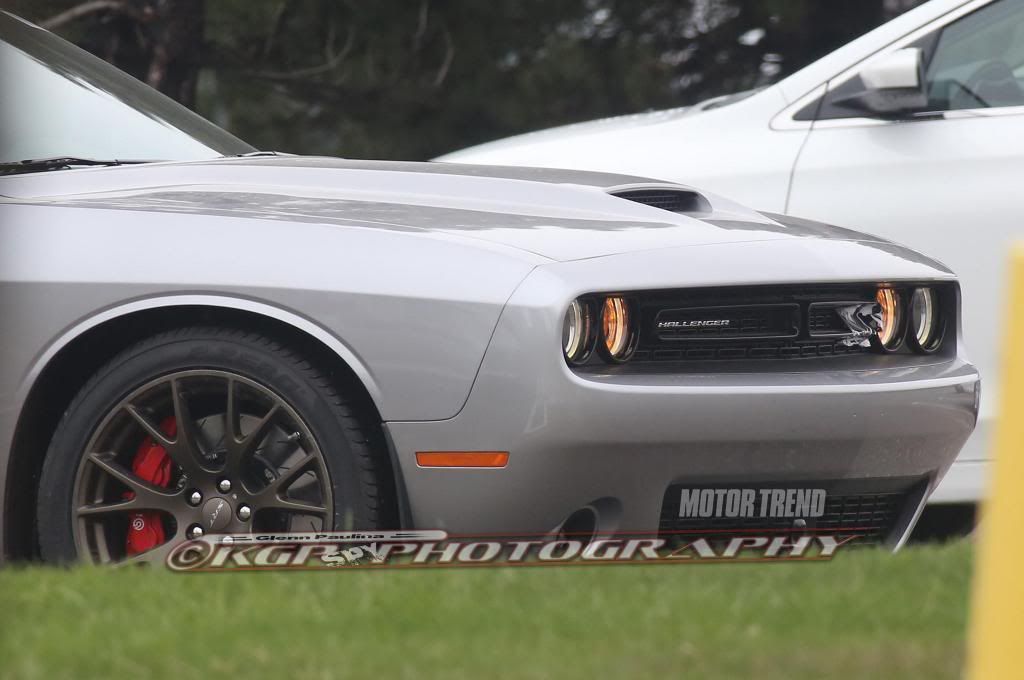 With the internet partially on fire from spy photos of the upcoming Dodge Challenger Hellcat, it breaks our hearts (a little) to break the news that that ain't it . The car in the photo is just a regular-flavor Challenger with a Viper-looking hood scoop. But don't take OUR word for it, according to a senior source buried deep within Chrysler, the car in the photo is some sort of base model SRT Challenger. Definitely not the Hellcat. The Hellcat is something else entirely.
More on Motortrend.com:
2015 Dodge Challenger First Look
How does our source know ? "I've stood next to it." Why tell us this? "
just got tired of seeing "non hellcats" shown off as hellcats."

Will the new car actually be called Hellcat? Our source will neither confirm or deny that one. They are willing to say there's no reason to believe the car will have a V-10 out of the Viper.

Where does this leave the upcoming Hellcat (or whatever) then? The nose and hood will be different than anything anyone's so far seen. Under the hood will most likely sit a supercharged version of SRT's 6.4-liter V-8 making more power than the Shelby GT500 — 700 hp isn't a bad guess. It could even be a good guess. Finally, it will maybe get the name Hellcat. Internally, the car's being referred to as the Hellcat, but that doesn't mean anything. We'd say the name's still 50/50 at this point. Whatever it's called, can we wait to drive it? No

The following is a link to the original article which includes additional pictures and information.

Aside from the disappointment some of you folks may experience, and if you can stand the "pain," here's the link to the article for even more information + a few additional pictures:

The Real Scoop on the Dodge Challenger Hellcat Spy Photos

Enjoy (?)

Best regards,

Gary aka "beamg5"