2015 SRT392 A8 in white pearl coat
Ha... you're gonna love this.
When I was a kid in '67, mother traded cars with a friend who owned a '65 396 El Camino. He needed her four door for a family trip. She drove it for a few days including one day that she took all us neighborhood kids to school. We giggled and squirmed as we tried not to slide back and hit the tail gate while she rowed through that four speed. It was loud and powerful. But that was 50 years ago this year. Mom never drove or rode in a muscle car since.
Four days ago, I brought this home: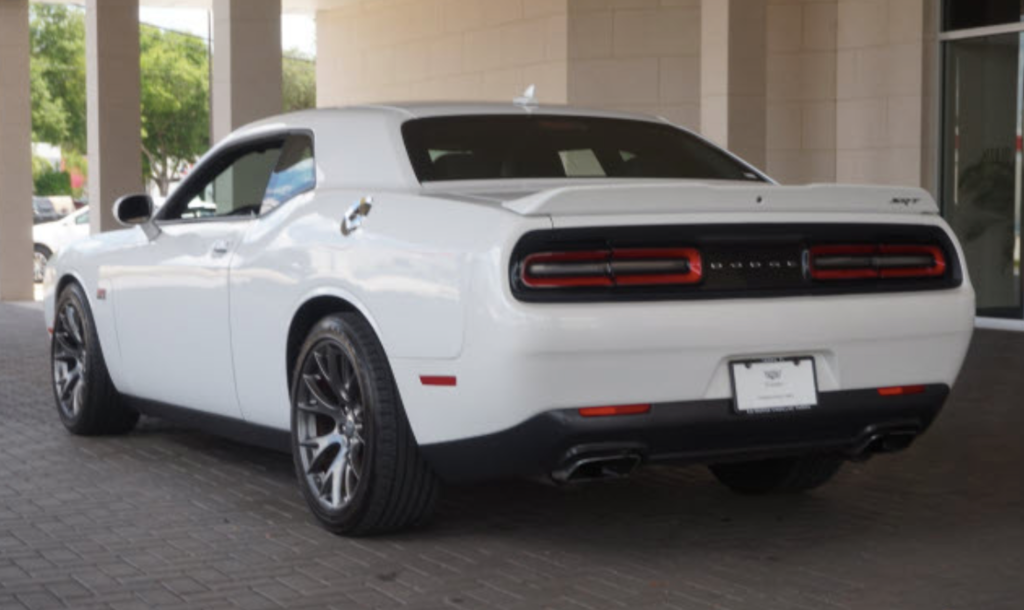 Mom's not doing so well. Most days she doesn't get out of bed, except to struggle to the bathroom. Born Aug 7, 1925, she turns 92 in about a month.
Mom just got out of the hospital back in Dec, and afterwards went on hospice. Hospice discharged her recently as she's doing a little better, a huge miracle for us. We did not expect this.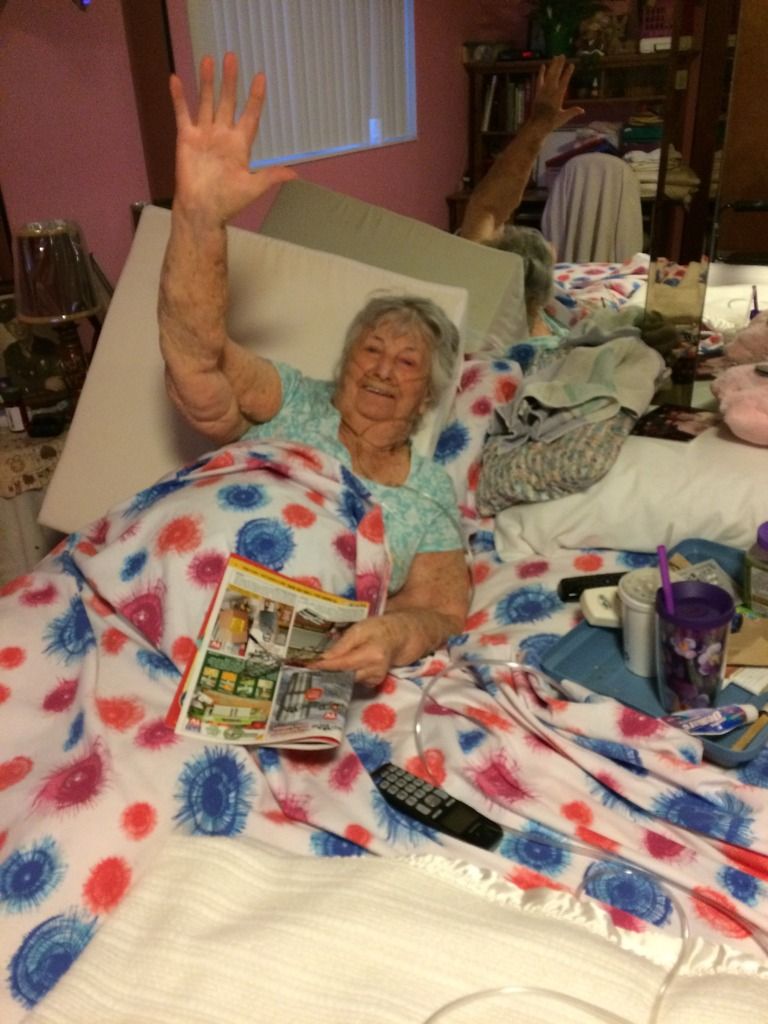 Just before I bought my SRT 392, I was just bubbling over talking about it and the two of us agreed that if I bought this car, and if she was feeling strong enough, she'd like to try and get into it and go for a ride. "Getting into it" is a big deal for mom as her legs don't bend much and she has a good amount of extra... ah, let's just say there's more to hug. A small part of just why I bought the Challenger was just this: mom just might be able to fit into it. She's my world right now as I retired early from teaching to take care of her full time: the goal was to keep her out of the nursing home, and maybe cheer her up a little. She lives alone with me and I'm all she's got. This grand experiment worked, and she's indeed doing a little better.
Yesterday, the big moment came. I loaded up the oxygen bottles, got her into her favorite housecoat, got her hair combed and made her all pretty... and helped her get into the wheelchair. I muscled it down the makeshift ramp I made for the front door (one 6 inch step) and rolled her out for the attempt.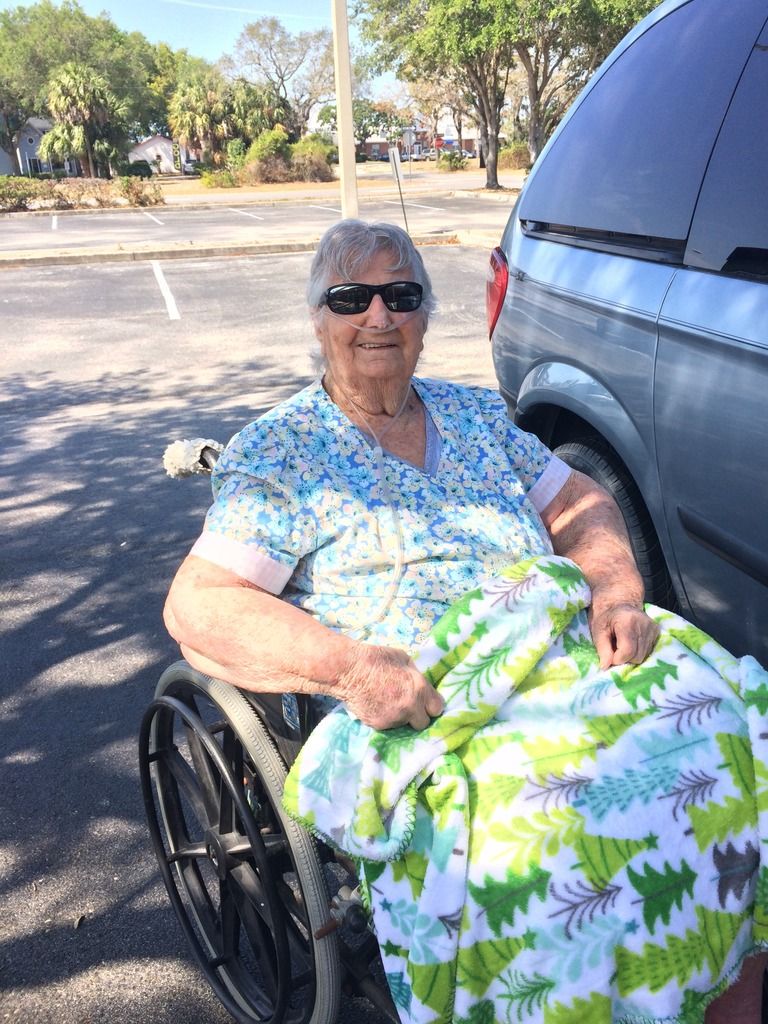 But this time I wheeled her past her beloved minivan (which I normally use to get her to the doctor's office) and up to this: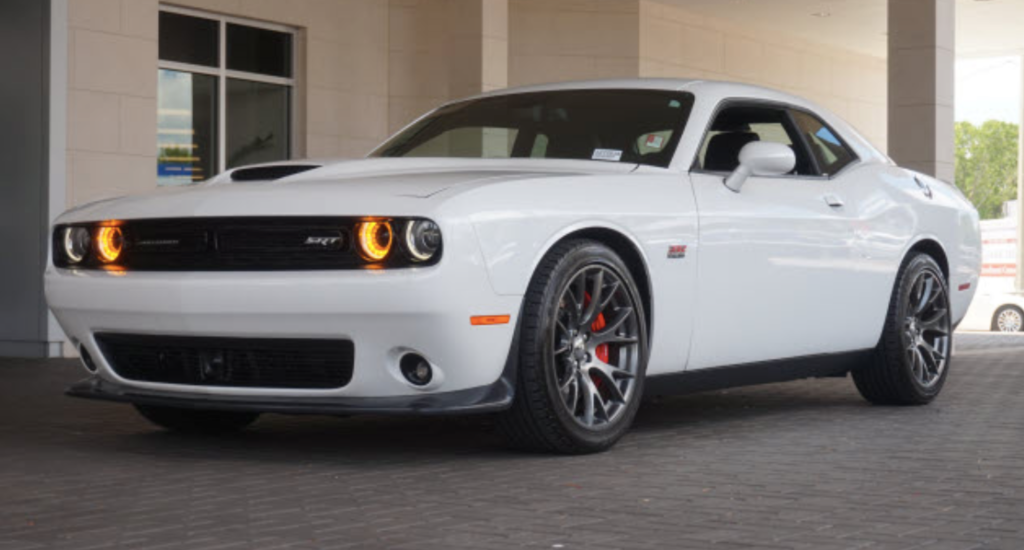 I pushed the passenger seat back a little, and reclined the seat back a little to get that monstrous bolster back out of the way. I'm not a big fan of bolsters, by the way. But I digress. The big moment had arrived. I helped her to stand up, and we got her in position to attempt to drop into the seat. Keep in mind, she's used to having to scoot UP just a little to get into the minivan. She looked at the car and said, "Wow, this is really nice." I of course, agreed. I reached down, helped her lift her left leg, we plopped it just past the door sill and onto the floor mat, and then it happened. Just as smooth as could be, she eased herself back into the seat. She said, "This isn't too bad." How I longed to hear those words. But we still had to get her the rest of the way in. I reached down, and lifted her right leg in. Not easy as the knees don't bend much, but there was plenty of room built into the Challenger to make this happen. She leaned back, then said, "Hey, look! There's a handle up here!" I had no idea. Sure enough, Dodge put grab handles above both doors. She was so happy. That enabled her to get "adjusted."
From that moment on, it was wonderful. She just loved the interior of the car.
I mean what's not to love? Then came her big moment. She said, "OK, so now let's hear the VROOM, VROOM." She kinda sucked up her lips when she said that. I pushed the start button, and the mighty 392 roared to life. I looked over at mom. Big smile. I mean big smile. We could feel that strange vibration that signaled that there was something very large under that long hood. Most of you are used to it, but she wasn't. Another "Wow."
I promised her that if she could at least try fit in this car, that I'd play her favorite song for her on that Amazing Harmon Kardon stereo. I keyed up Mark Anthony's "You Sang to Me" from my iPhone. I put the car in reverse, punched the PLAY button, and putzed about 2 mph down the dirt road to the highway.
I never did any more than crack the throttle for 125 miles back and forth to our family reunion with mom. She loved it. She loved the stereo and didn't complain much about the exhaust noise. She did say to me at one point, "You really love that don't you?" ...referring to the moment I turned off the radio to ask, "Isn't that a beautiful sounding motor, Mom?"
Anyway, you guys would be proud of me. I never jerked that car once while driving Miss Daisy. She just loved it. However, she has NO idea just what that car is capable of. And, since she worries about her only son, maybe that's a good thing.
Just call me Mr. Restraint.
Ha... I still haven't pushed the throttle past about 1/3 of the way down, or run over about 4k RPM. But all that will come soon enough. Yesterday was Mom's day. Fun time will have to wait.
Gary
Tampa